Winter is here and it's the perfect time to think about wedding photos or winter wedding photos. Whether you are thinking of winter wedding photo ideas or holiday season photo ideas, they are both great opportunities to work with your favorite photographers or experienced wedding photojournalists. As a wedding photographer, you need to find some exciting and special winter wedding photo ideas. So, here we listed high-quality winter wedding photo ideas to help you shoot a wonderful wedding.
December is the month when people start to talk about lovely and amazing winter weddings or winter wedding photos. Plus, the most important thing about a wedding is the photos of this special day. Winter is the time for love followed by snowfall. A winter wedding is not that different from a regular wedding apart from the decorations and a few traditions.
Looking for a wedding photo editing service? Learn more about here
The wedding days of winter are not only romantic but also the best thing that could happen to a couple and in this busy season, a photographer has to be more creative than ever to be able to capture the best moment for the wedding.
Let's now continue to know 10 winter wedding photo ideas for holiday season
Winter is the best time to have outdoor photo sessions. The snow make everything look wonderfully romantic and stress-free. But, don't make your outdoor sessions look like outdoor sessions. If you're not sure how to get the perfect photo session in the winter this blog will help you out.
1. The Snowy Kiss
Nothing says love like a snowy kiss, and a snowy day for your wedding can make for some truly romantic photo ideas. A couple could spend a lifetime cherishing the snowy kiss of their wedding day in the book of winter wedding photos.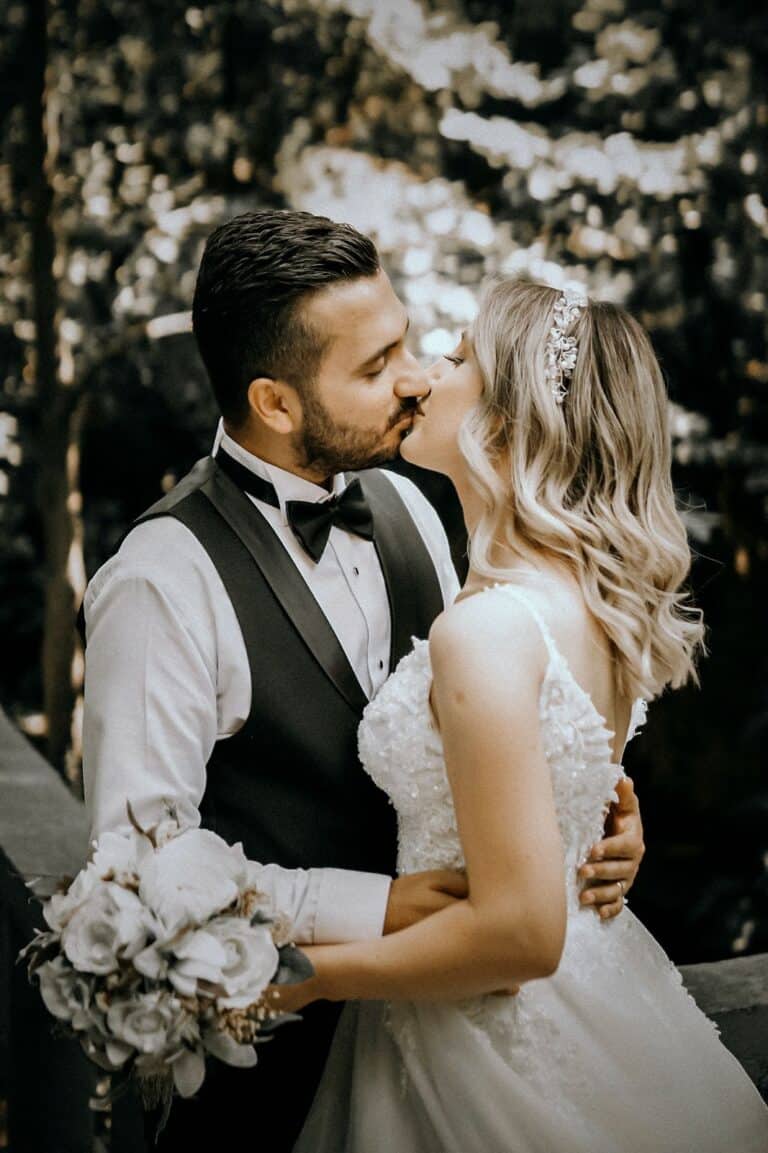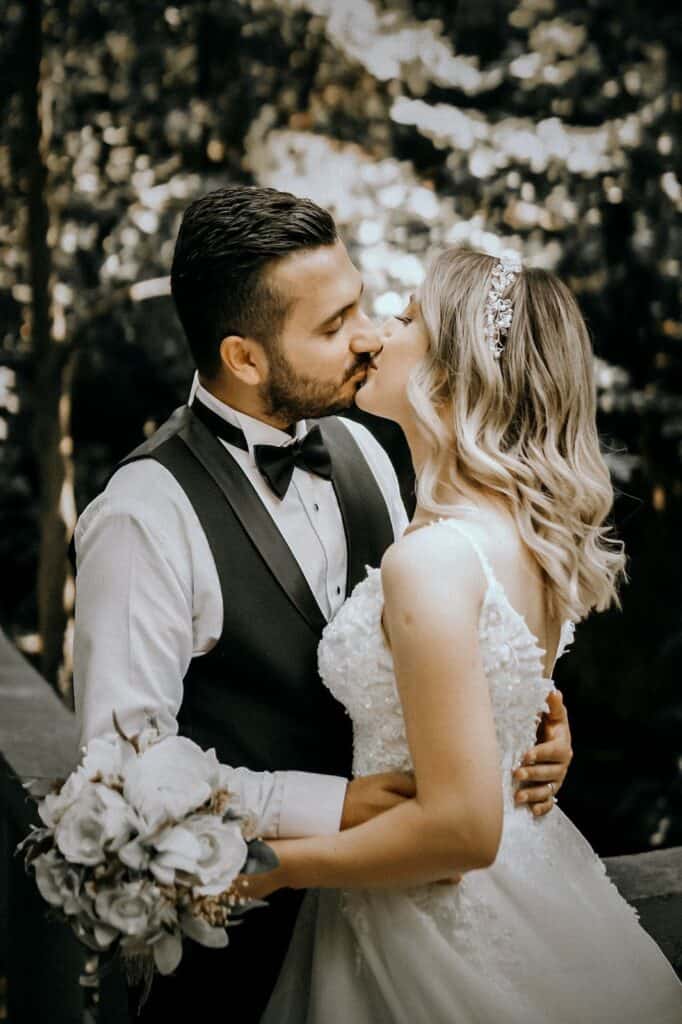 2. Wear Winter Accessories
Use the texters in winter wedding photos in so many ways to create an amazing winter wedding. Fur coats and flower crowns are the most common textures that you will see at a winter wedding. You still need to look your best and you'll want to show off your winter wedding outfits. The snow will reflect all the colors at the wedding and make it look like a dream. Let's see how you can use these textures to create the perfect winter wedding.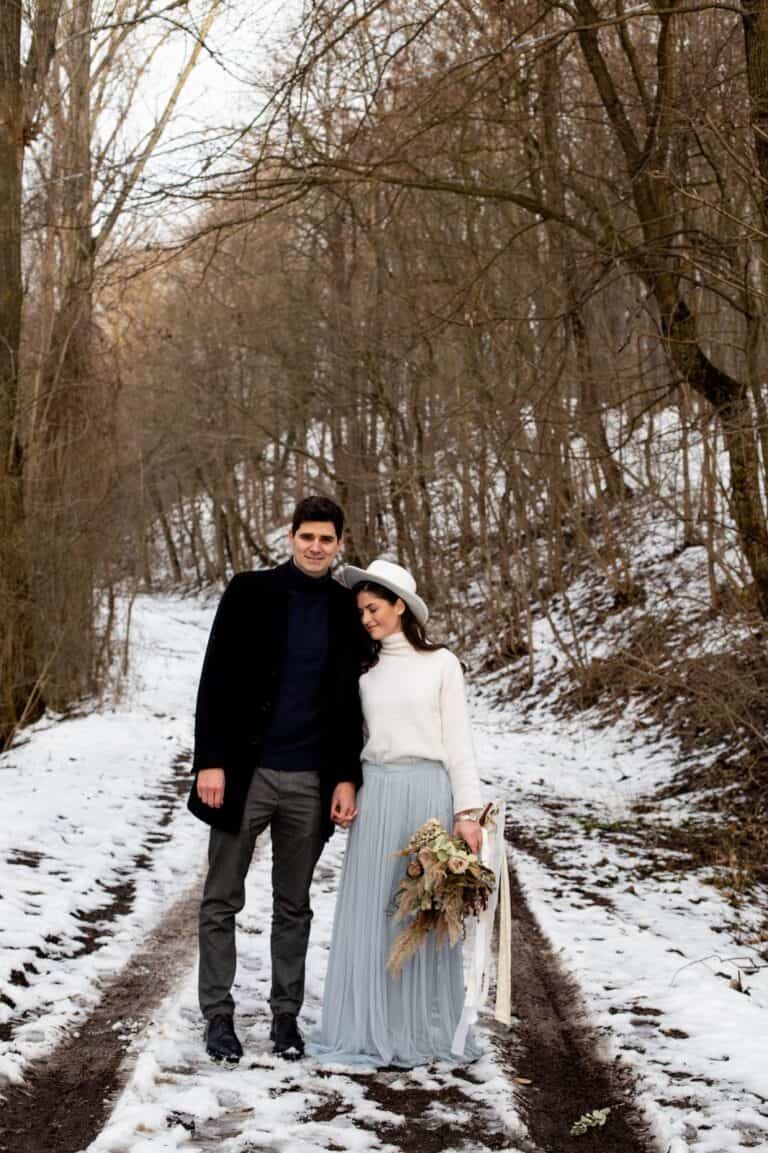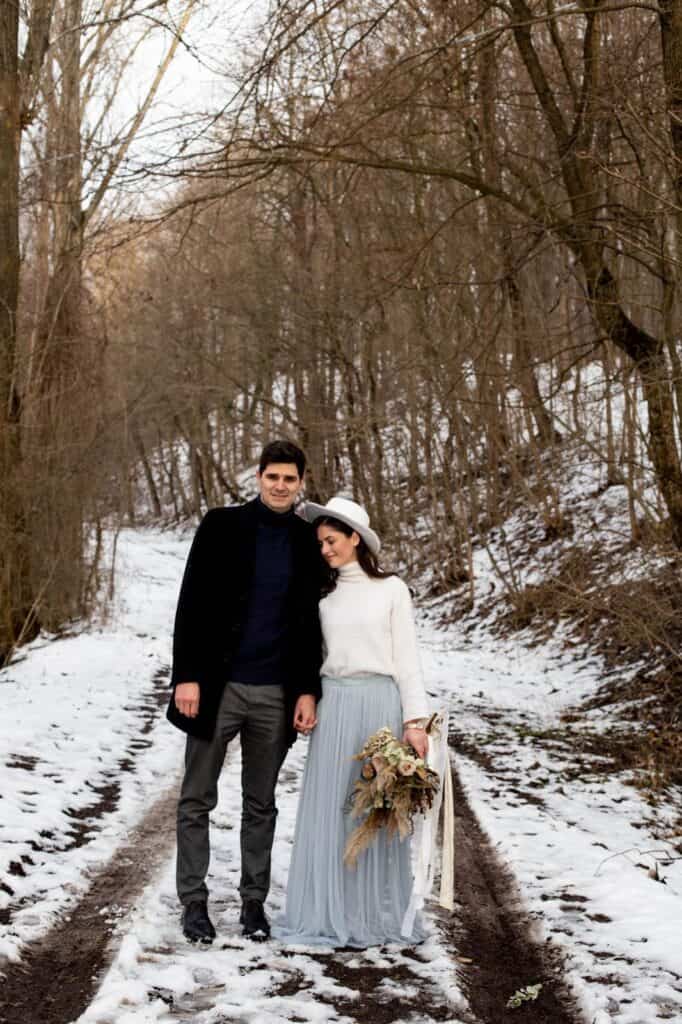 3. The Winter Cuddle
Having a wedding during a cold season is an ideal situation for winter wedding photos. Being the romantic season of the year you want your photos to really be perfect. But if the wedding has already been planned, then you can still enjoy a cozy moment by cuddling up with each other during the photo shoots.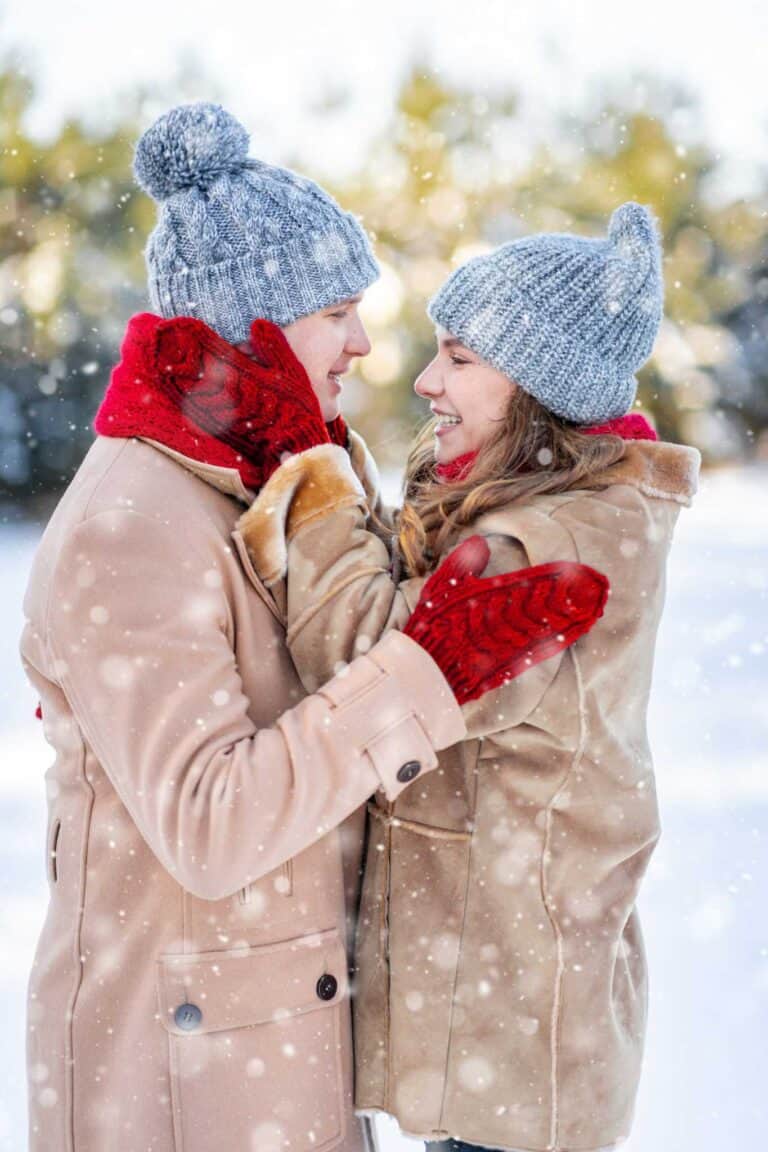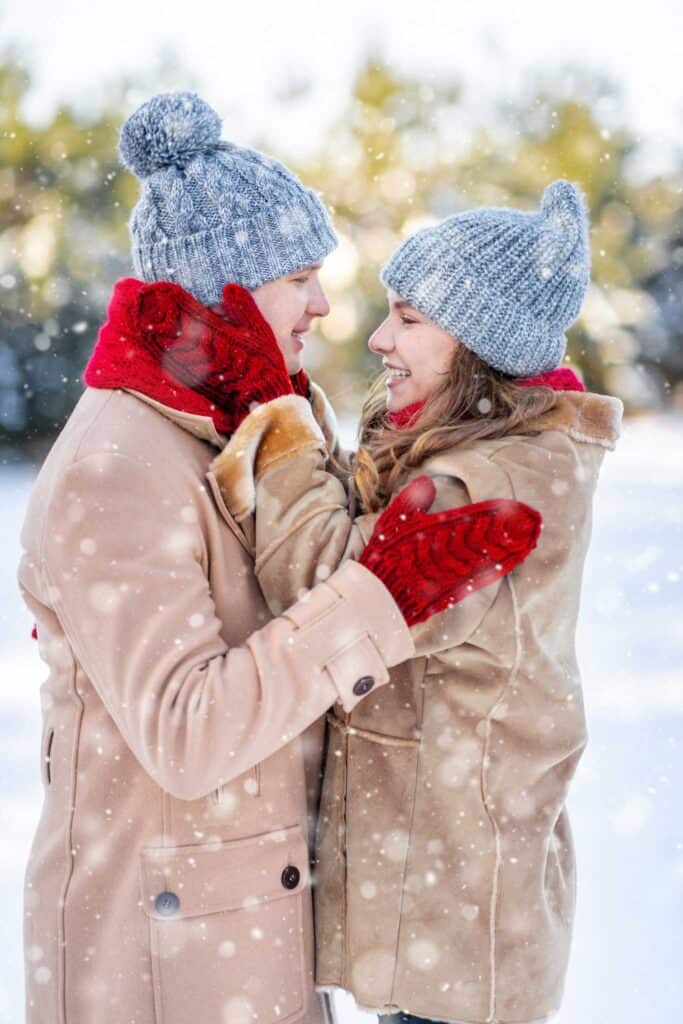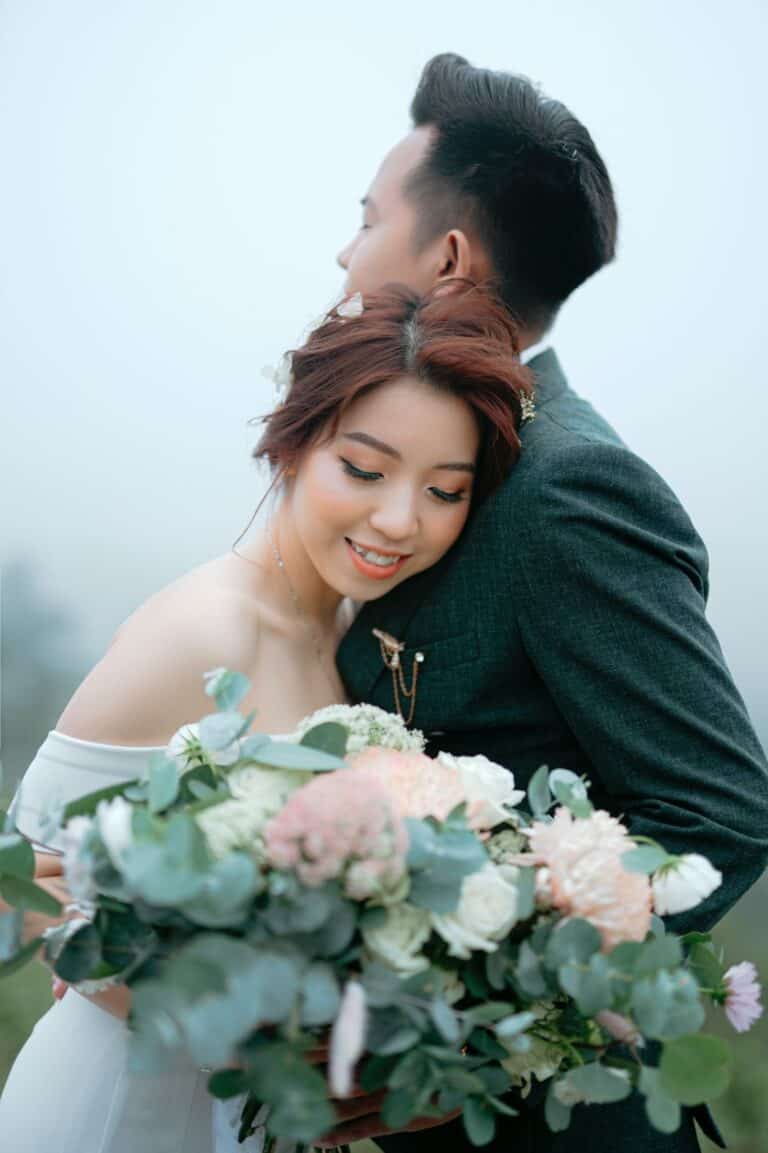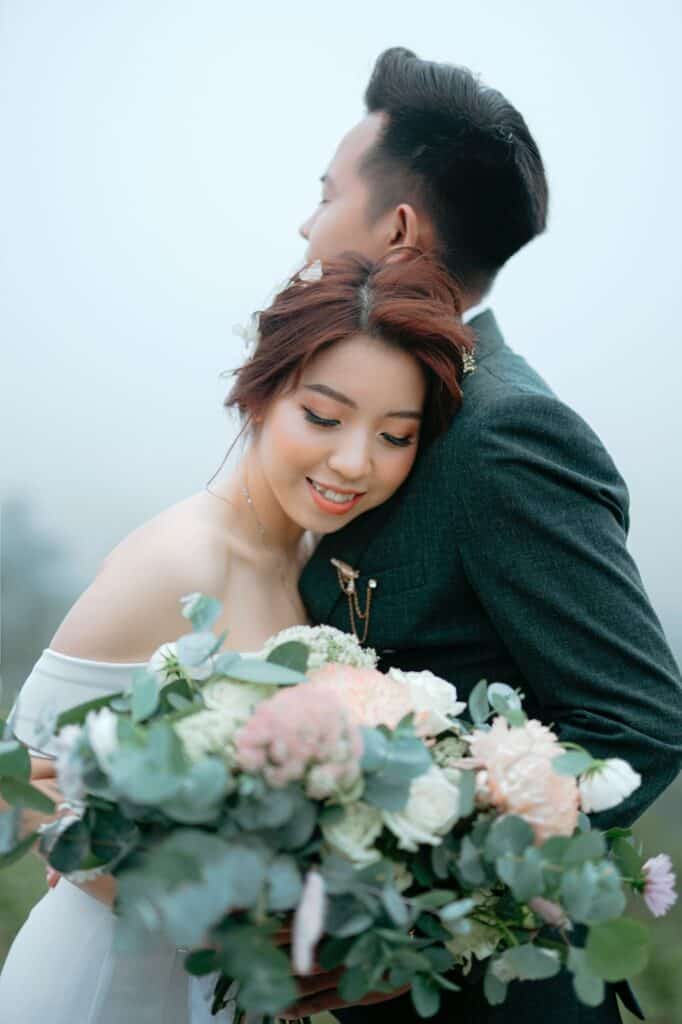 4. Capture some Candid
Winter wedding photos are fun because they capture a candid moment and are different than your typical shots. There is nothing better than a classic candid wedding photo. The best photos from your wedding will be the ones you didn't even know were being taken. These Winter Wedding Photos for Capturing a Candid are taken during the reception, especially during the first dance.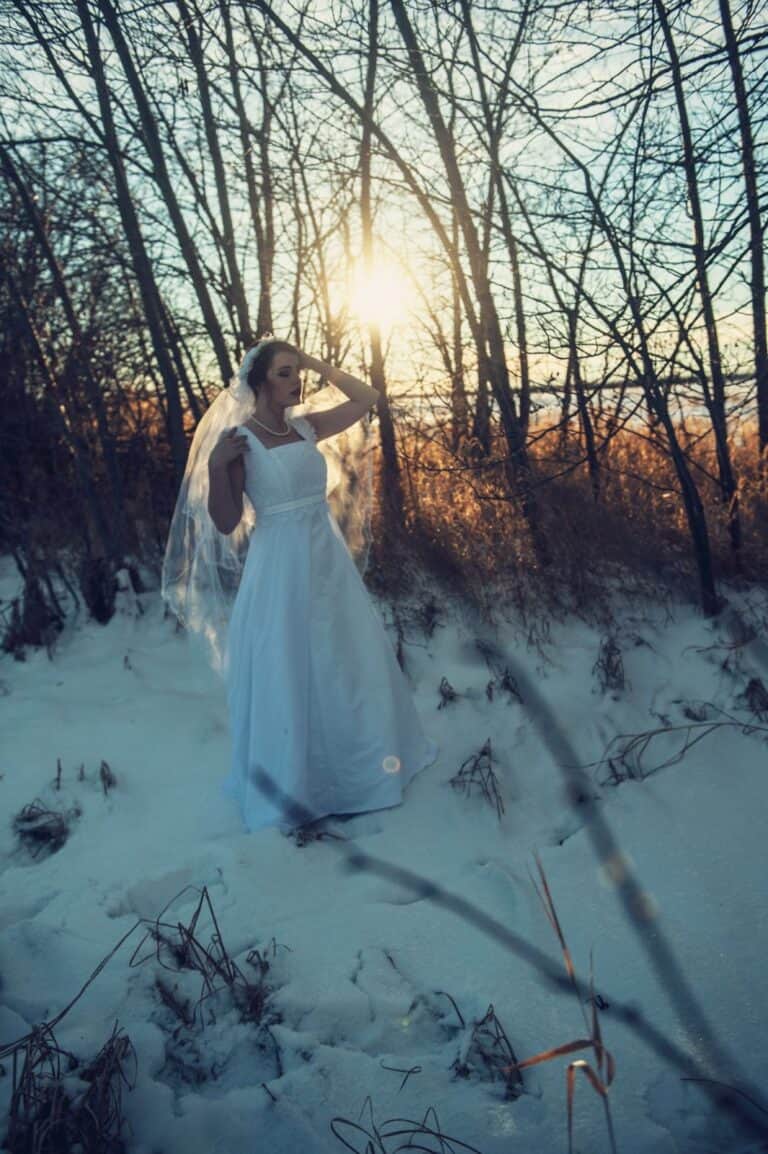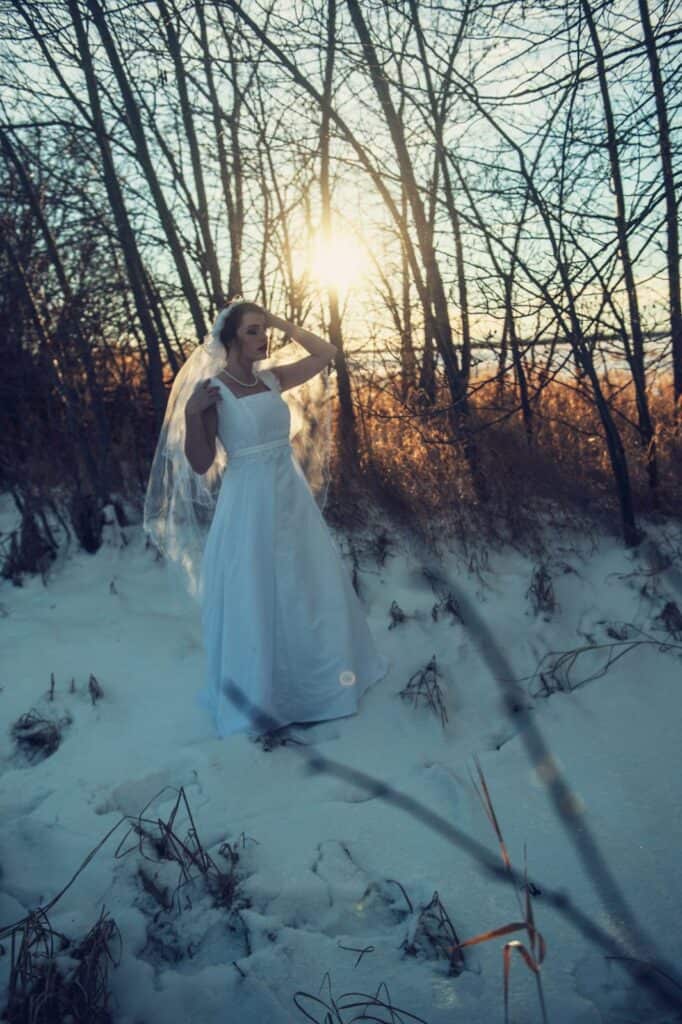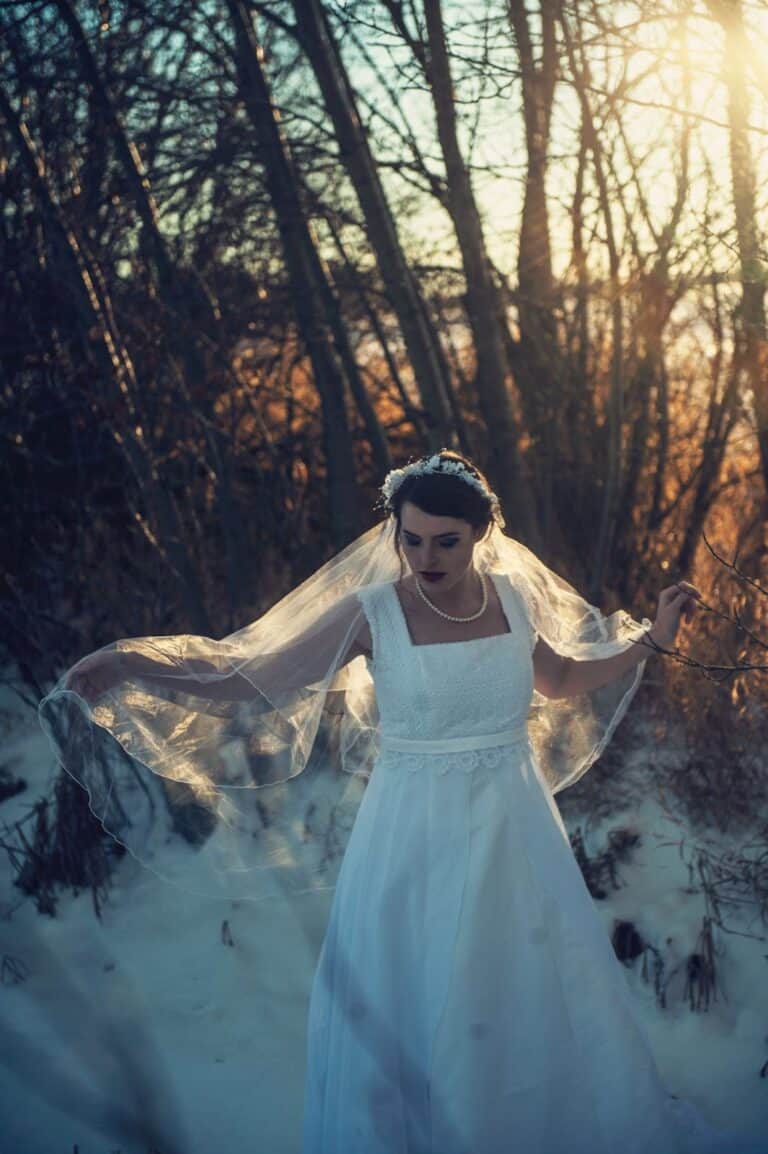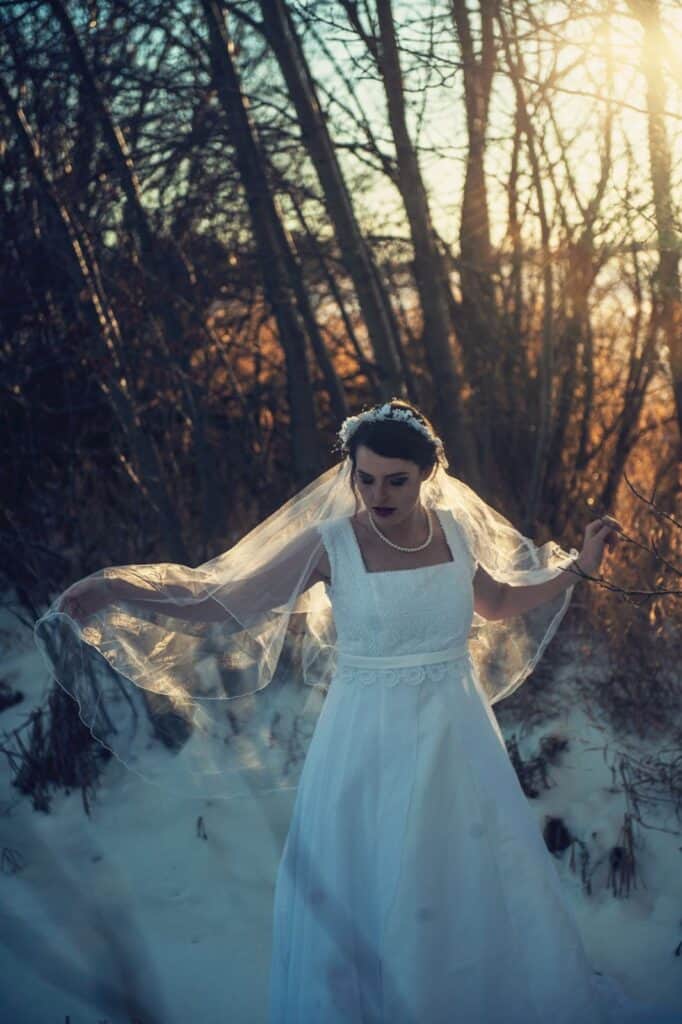 A great wedding photographer can sometimes make you feel like a movie star, getting you the perfect candid shots of your big day.
5. The Hall of Snow
Winter weddings are the most beautiful because of their charm and feel. No matter what the theme of the wedding is, winter weddings are the most sought-after. Even the most simple of weddings become a magical event in winter, with the snow-covered landscape and the twinkling lights of the trees becoming the perfect backdrop.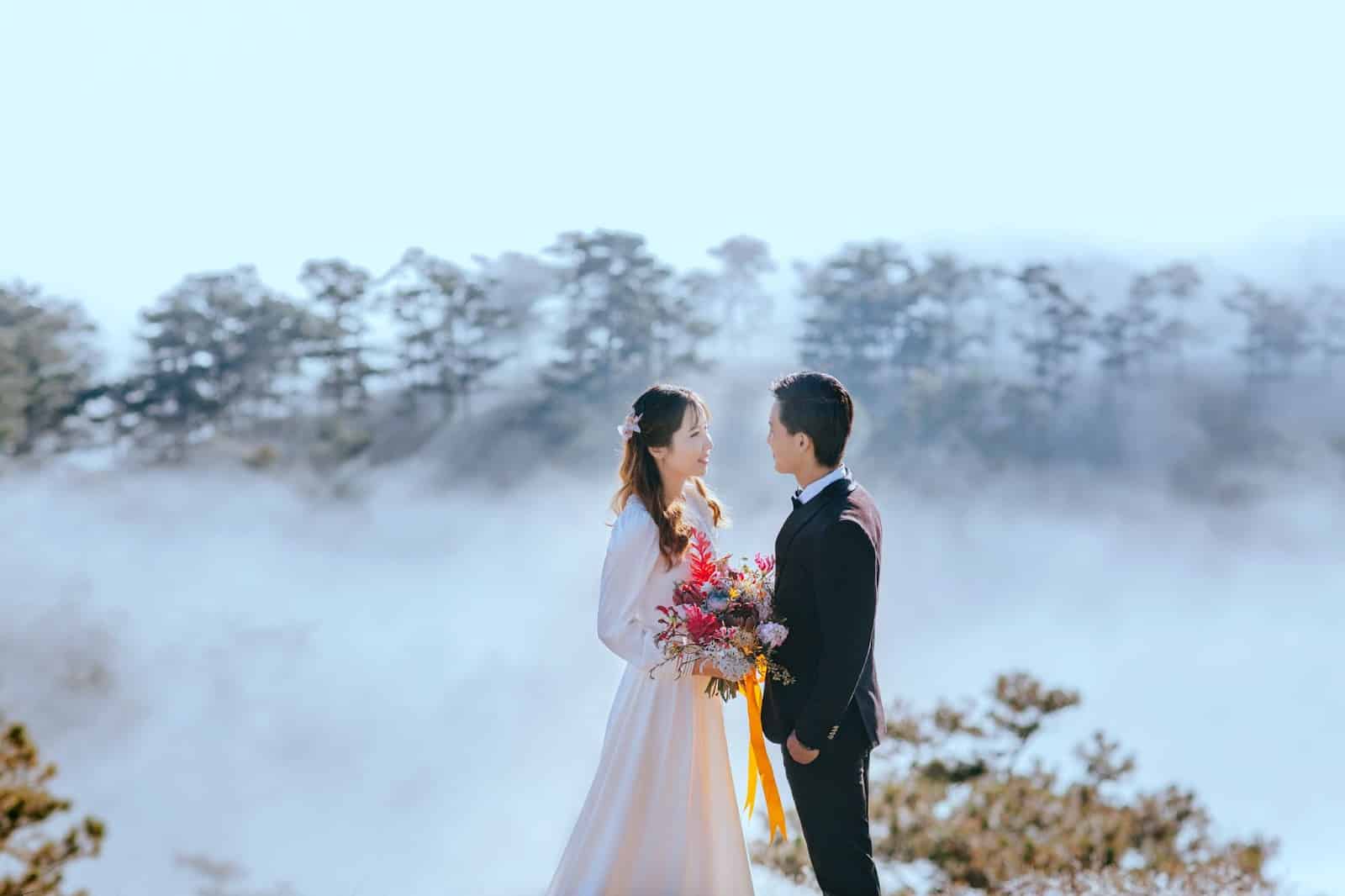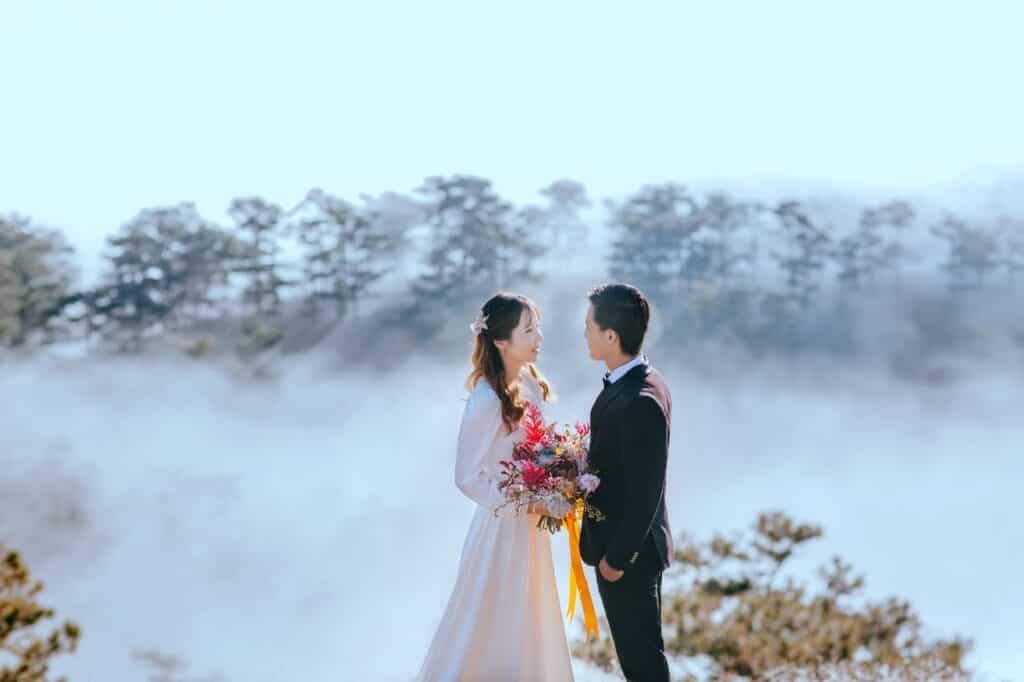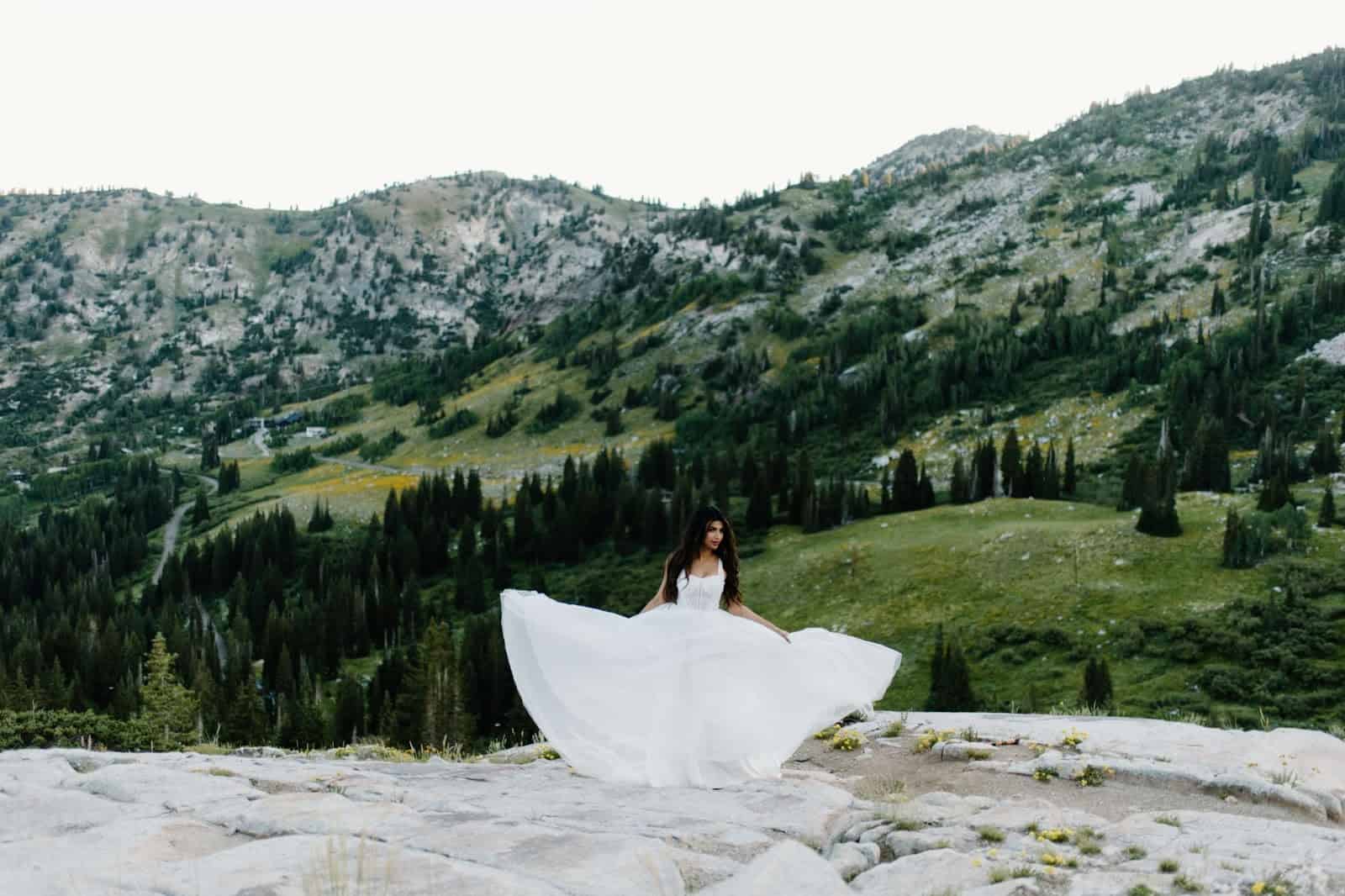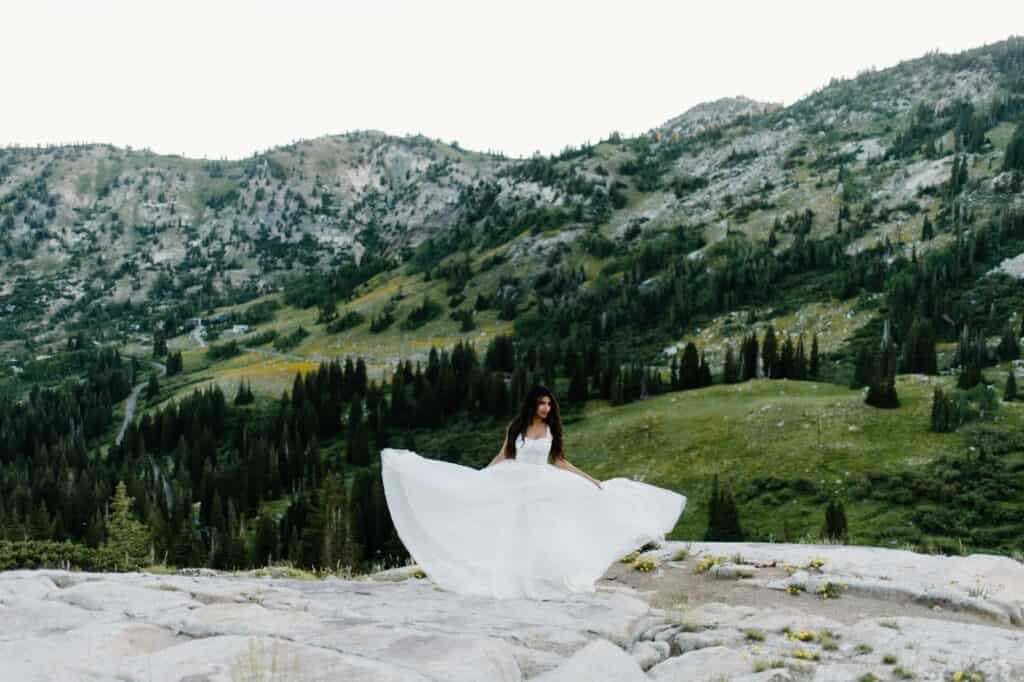 But, while winter weddings are the most beautiful and most sought-after, it is also the most challenging. The cold weather, the cold colors, and the cold feel, all make winter weddings, the most challenging. However, with all the right wedding tools, you can make some memorable winter wedding photos.
6. Fun in Snow
Weddings are very special occasions and it is important to create memories that will last a lifetime. Winter weddings are a great choice as they are less expensive and have a more relaxed atmosphere. But you need to think of some things while planning a winter wedding. Have fun in the snow with your partner and get great winter wedding photos.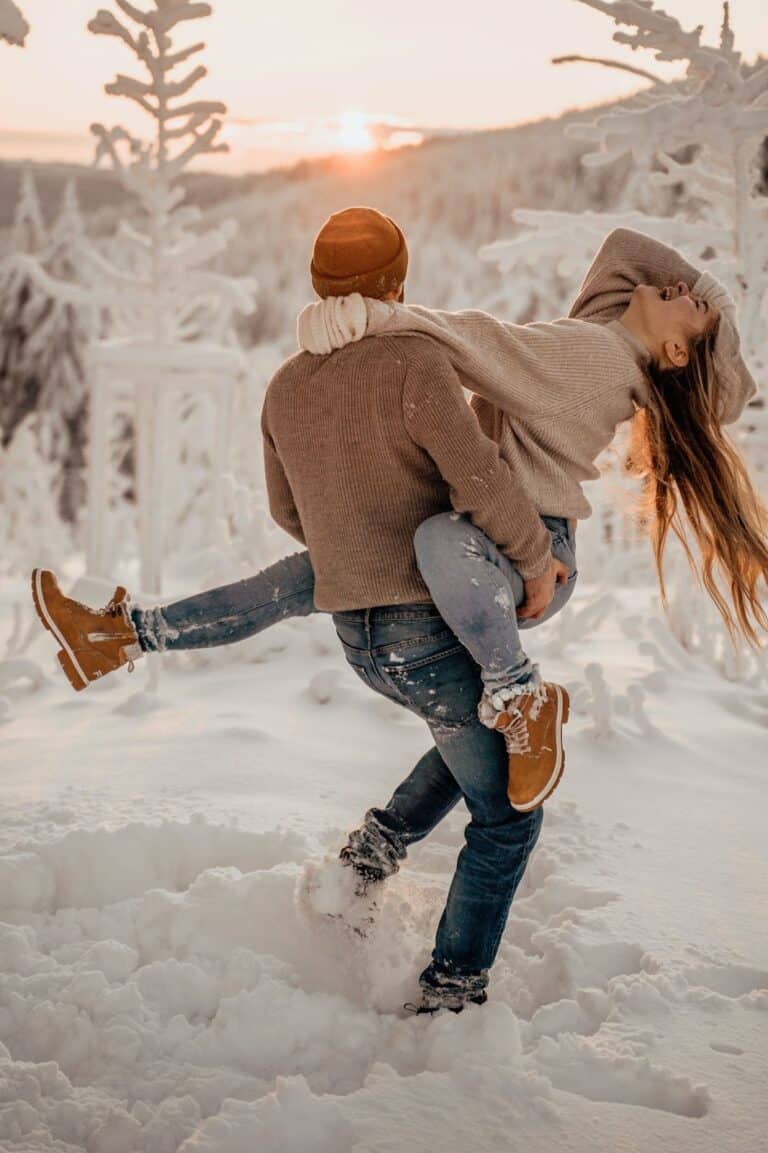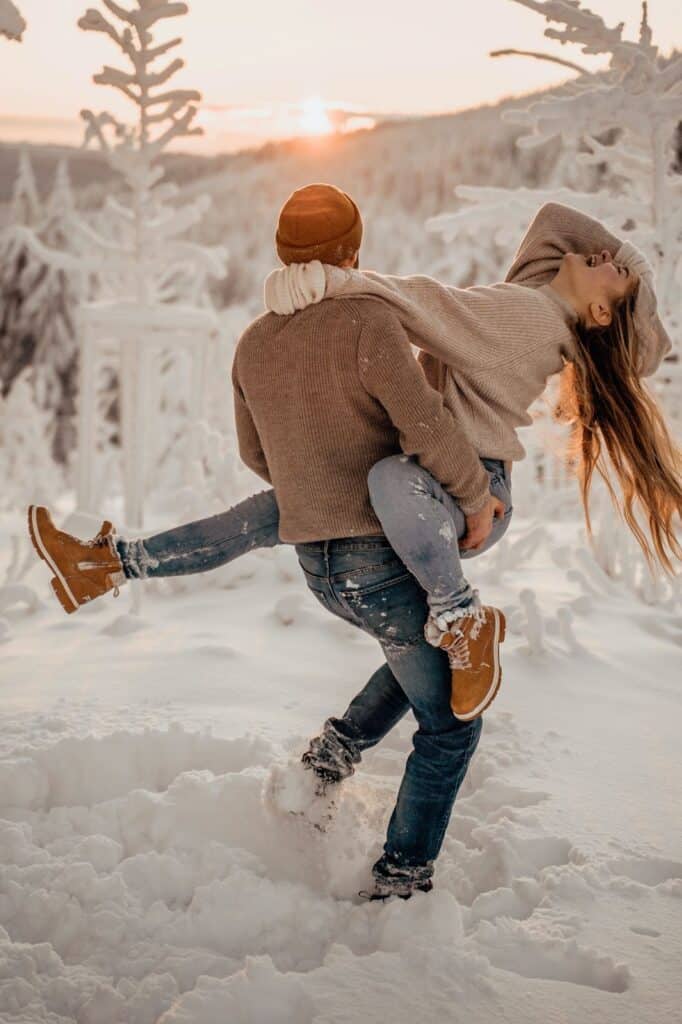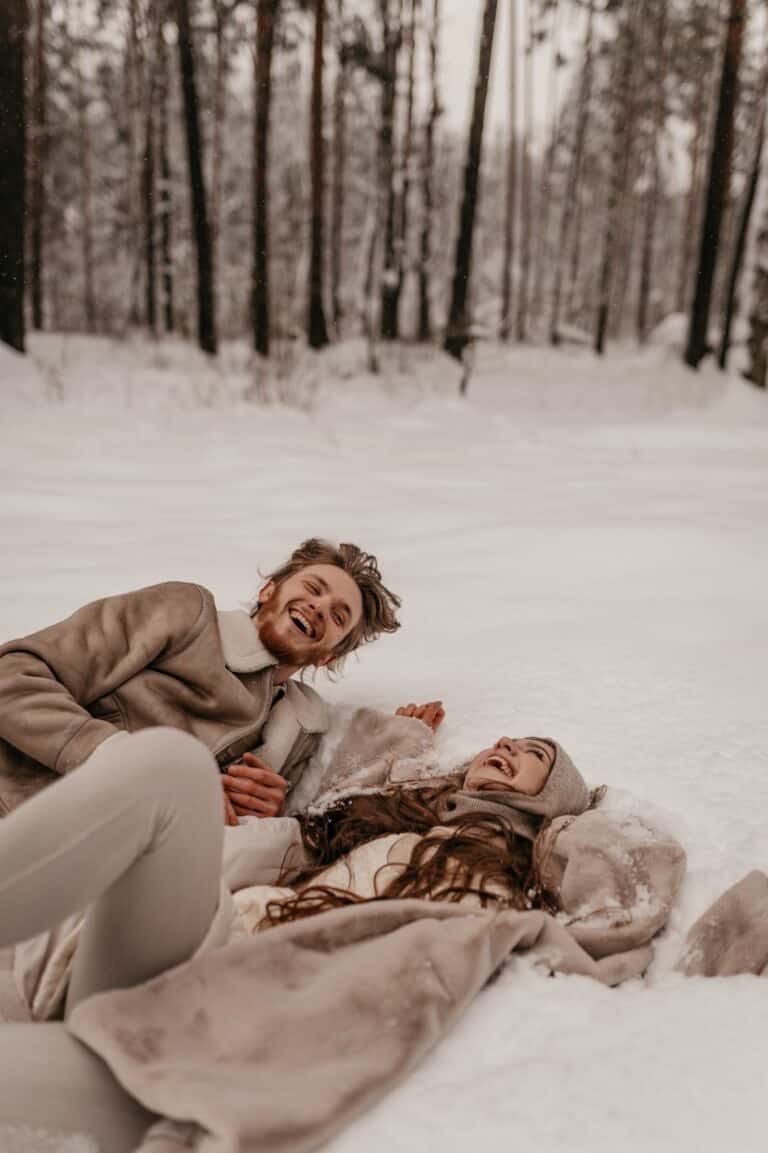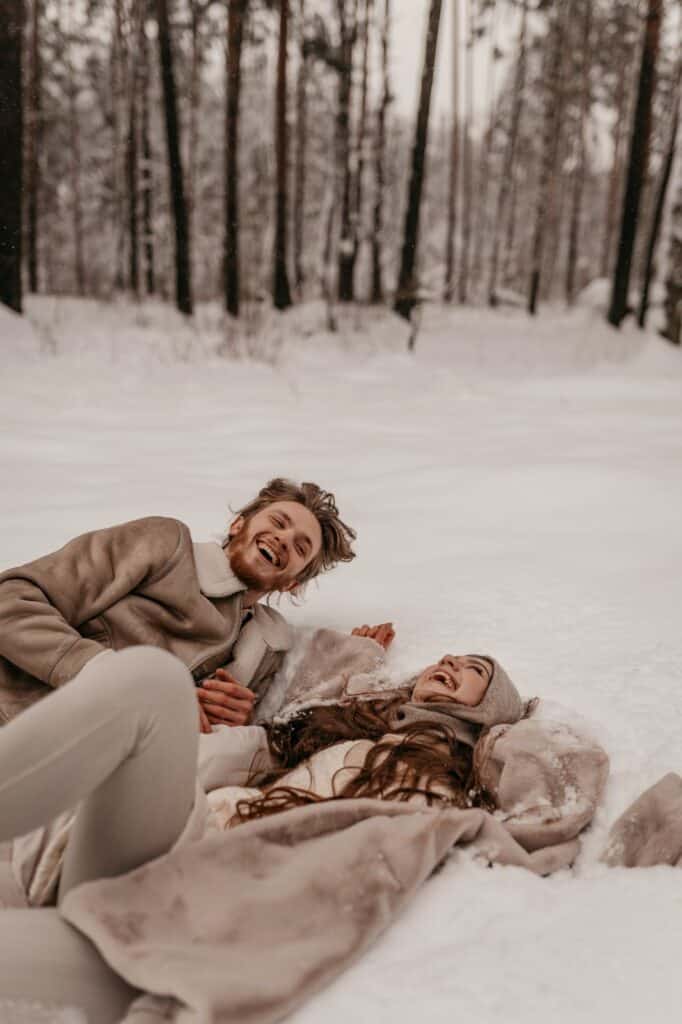 7. Ski Out Together
If you love winter sports or want to arrange for your wedding to take place during this season, consider taking pictures at a ski resort or skiing area. Not only does this provide a literally breathtaking backdrop, but it also ensures that you will remember this special event with photographs that feature happy and healthy-looking couples.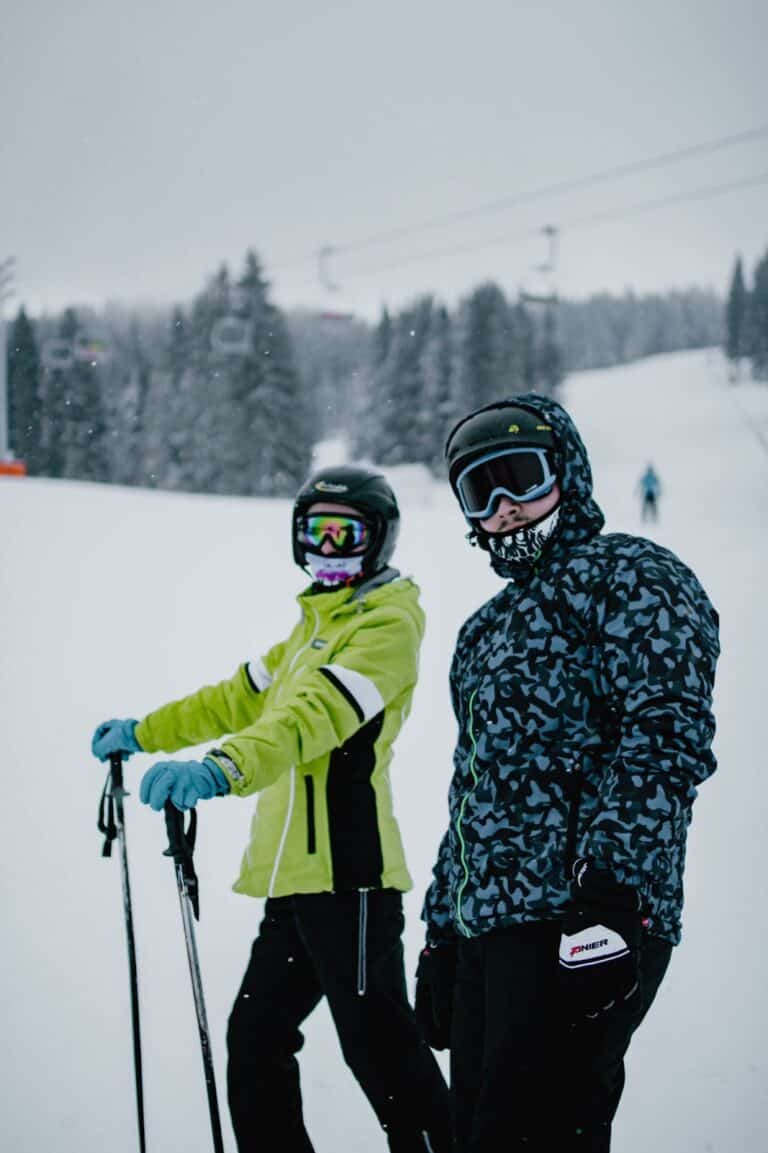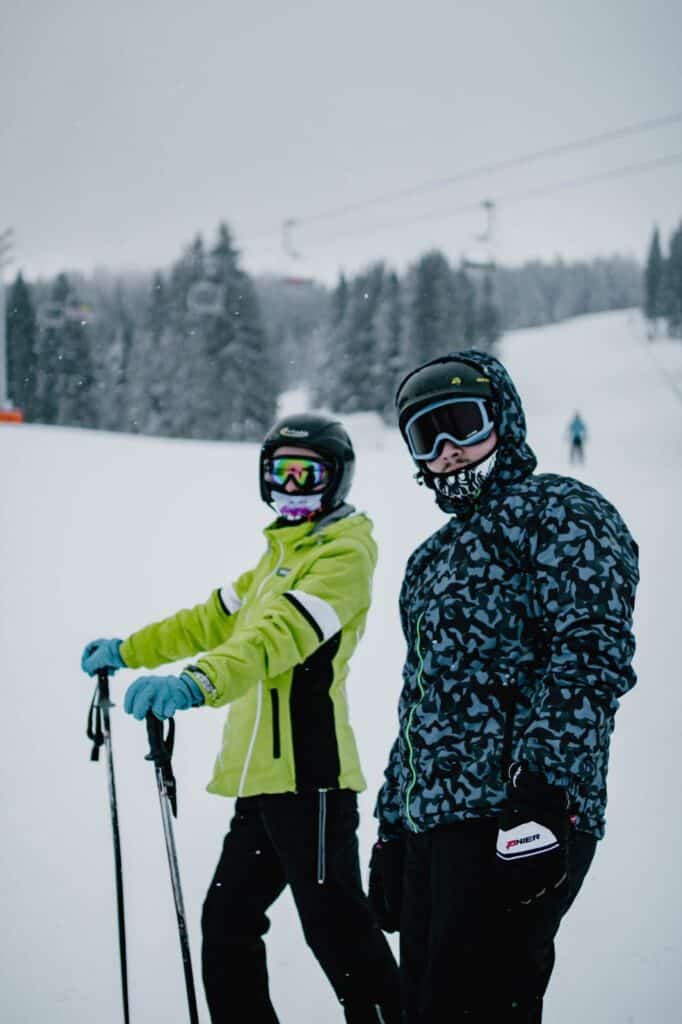 Nothing says 'I love you' more than spending some moments with your lover performing a ski out on your wedding day and taking some extraordinary winter wedding photos.
8. Look up at the Snow Fall
There are many beautiful and interesting ways a photographer can shoot winter wedding photos, but there are other more beautiful ways of enjoying a winter wedding that most photographers aren't aware of. Winter weddings are always a great opportunity to enjoy a good snuggle together while watching the snow fall, which is a great opportunity to get some cozy shots of the bride and groom together.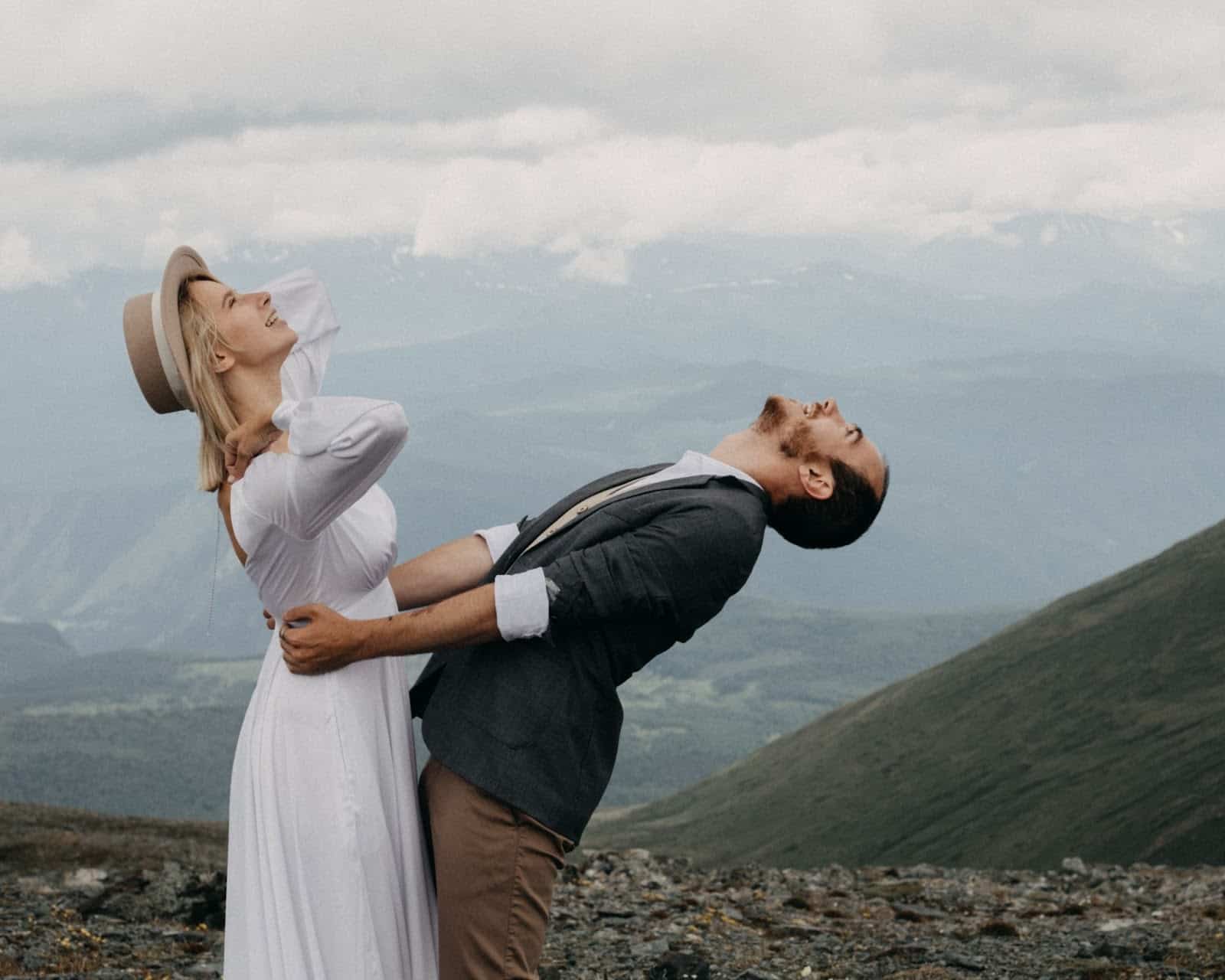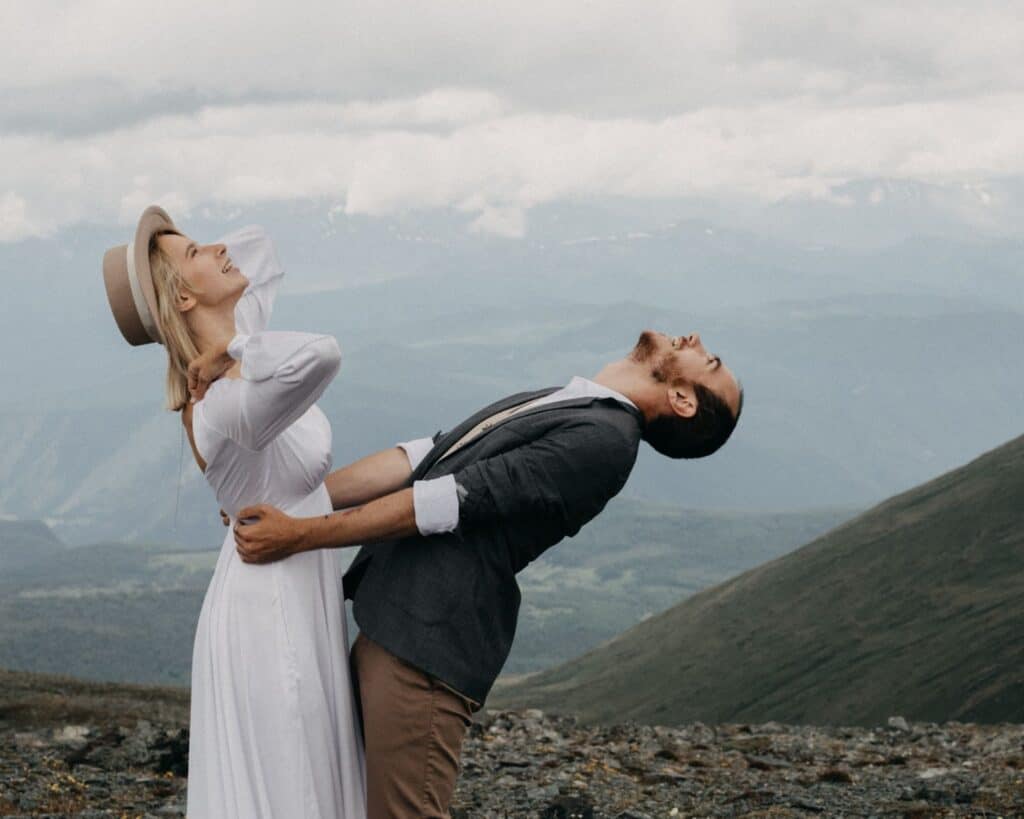 9. Walk around Forest
Winter is the best time to visit forests and it's the best time to have winter wedding photos. The sunlight is perfect, the air is fresh, and the temperature is the most comfortable. Couples can create some beautiful memories by taking some photos during the walk through the forest. The entire setting is very romantic and couples can take some breathtaking photos.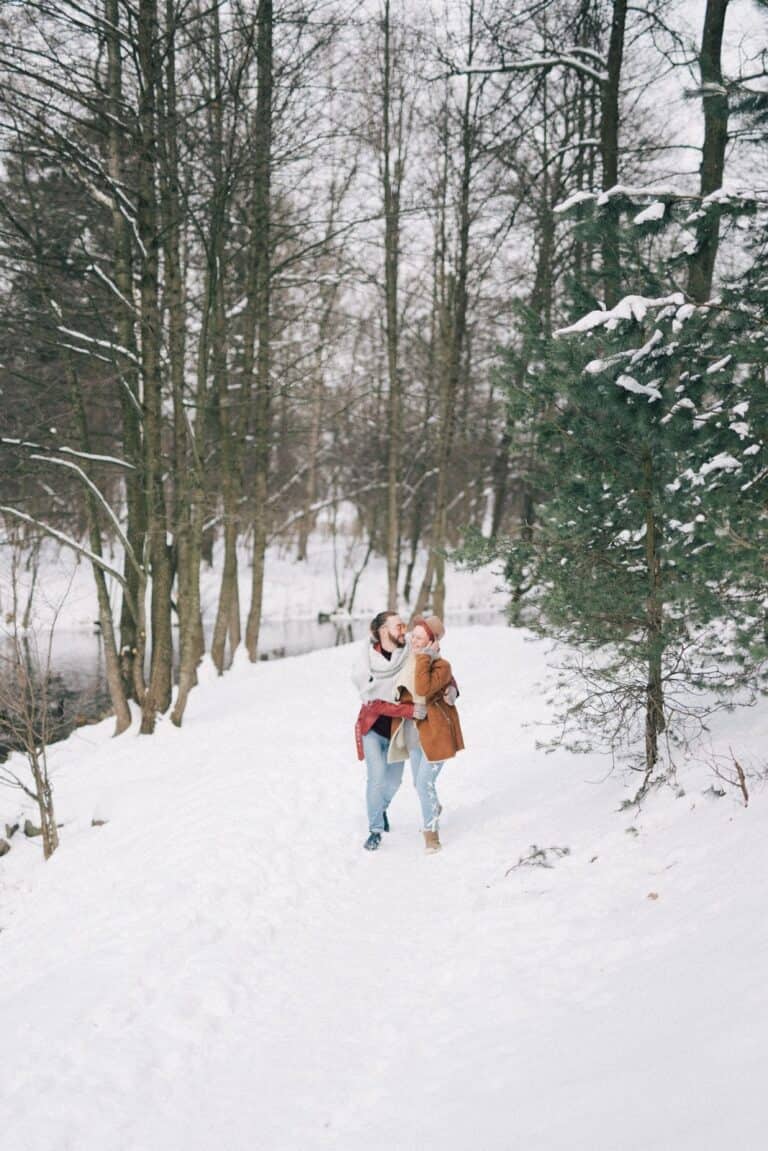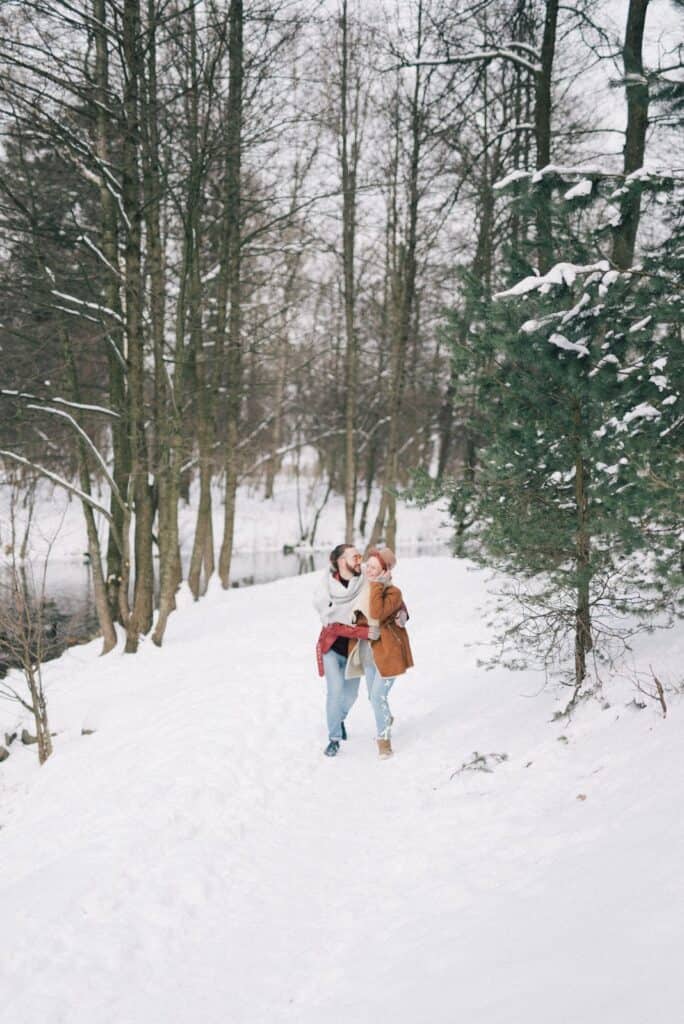 For couples who want to take photos at a winter wedding, you should go to the forest for your walk the weather is usually quite nice and the scenery of the forest is incomparable to all.
10. Sign of Love
Winter is a special time of the year for couples to appreciate each other's warm embrace. A special time of the year when everyone is looking forward to the exciting things that will happen next year. The couple can only imagine themselves in this strong embrace. It feels like they are under one warm blanket. It makes them feel that there is nothing that can stop them from having a better future.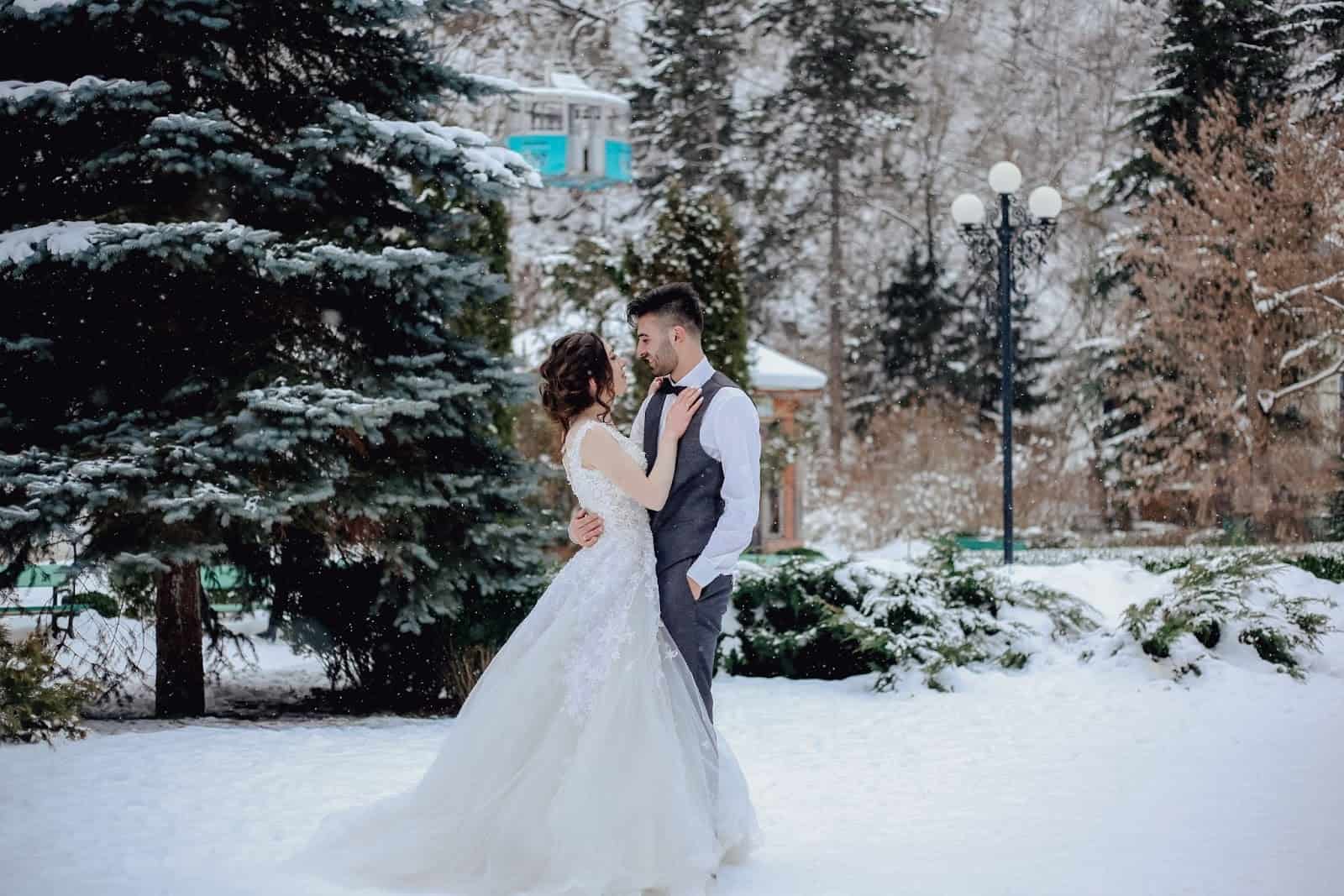 This gorgeous wedding dress will go well with the groom's warm embrace and the bride's bouquet, which is full of warm, vibrant colors, so the chilly weather is a perfect excuse for you to sit together, plus it will make you feel closer to each other.
Conclusion
With the holiday season in full swing, it's the perfect time for couples to get married. As you plan for your big day, you will undoubtedly be thinking about the many details that need to be addressed. From the venue to the dress, and everything in between, it's easy to get swept up in the excitement without taking a step back to consider the season you'll be getting married in.
See Also: How to Send Photo to Amazon Seller
As winter approaches and the holiday season continues to entertain us, there are some things you should consider when taking photos. We've highlighted some winter photo ideas below to help you get started.
We hope you enjoyed this blog on 10 Winter Wedding Photo Ideas For Holiday Season! For more information on photography and other things, be sure to check out our other blogs where we cover a variety of topics in much more detail.
Be sure to check out our other blogs where we cover other topics in much more detail.