Introduction
Although it is possible to take pictures of clothes without a mannequin, I would like to say that using mannequins or live models are the best ways to take pictures of clothes or other apparel photography. If you can find a good model and scheduling, then it would be a really good thing to do. However, it is a time-consuming thing to do.
Since it costs a lot of money and it is also troublesome work to do, a lot of people think of taking the alternate route and working from there. However, using a mannequin for this purpose might reduce the main power of the product from the photoshoot. The way things are going on in this industry, it is only a matter of time we figure out how to take pictures of clothing apparel without mannequins.
On the other hand, if we are to open a low-budget e-commerce start-up, then the product photography techniques that are mentioned above will be really costly for us. Therefore, having a mannequin will definitely help us in following budget-friendly apparel photography. This is the ultimate guide that can help you take pictures or clothes without a mannequin.
One of the biggest reasons for a ghost mannequin service is that you will be able to do clothing photography at home. In today's article, we will be talking about taking pictures of your products without the use of any mannequin or human models. In this article, you will know how to take pictures of clothes without a mannequin.
How to Take Pictures of Clothes Without Mannequin Step by Step
Clothing/ Apparel Photography:
Most e-commerce or other small online businesses run on visual marketing and product selling since these are their main works to earn revenue. Since marketing and product selling run at an equal pace, proportionally, it means that the presentation should be both attractive and appeal to the customers. This will guarantee the selling and otherwise, will slowly drain the profit of the company down. Hence, it is really important for us to produce images that are attractive and have a high-quality clear picture.
In this industry, there are a total of two major methods that we use for photography. The first type of method is called Flat Lay Photography or some people even call it Tabletop Clothing Photography. The second type of method is called the Ghost Mannequin Effect. There are ways through which we can combine these two methods and get a solid result.
Flat Lay or Tabletop Photography: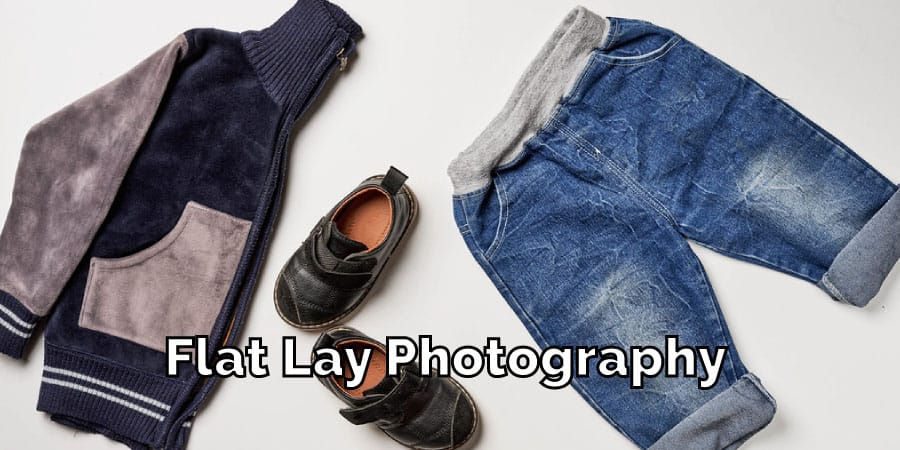 This is a very basic step where companies or retailers put their products on top of a table or a flat surface and then take photos. This method has become really popular because of its simplicity. This is mostly because it is seen that the approach towards this is easy and it normally takes a really short time. People who take photos like this usually take this by using a camera and lighting facing the clothes. The lighting, diffusers, and other equipment are on the side of the camera so that we can take a clean and great photo of the product. A hanger or a stick can also be used sometimes to work on this issue.
By setting up this photography area, we can easily make a home studio and in fact, will be able to do clothing photography from our home. We can even use this to our own advantage because we can use our home to make different themes for the images that will bring a wide range of tastes to the products. This type of method is a low-cost photoshoot technique that can definitely give you an advantage when you are.
Conventional Flat Lay Process:
Every brand and retailer wants to achieve a good brand with a high productive outcome, that too in this setup. This type of shooting style is done within the lowest price of product photography. We can easily achieve this process by using a tabletop and laying the clothes flat on the surface of the tabletop.
A conventional or Basic Flat Lay process is possible with a camera that can be mounted parallelly to the ground so that the photos can be taken directly in line with the product. We can lay the clothing products on that tabletop and attach or stick it with tapes or another light adhesive. This will make sure that the product has an attractive shape and outline. We have to tuck in the arm and use other objects like tissue paper or roller to make it look natural in shape.
Instructions on How to Take Pictures of Clothes at Home:
If we want to do flat clothing photography from home, we need a setup made of basic lighting, a flat place to put the clothes and take photos, a photography kit that can help us capture the image. The step-by-step process of the entire shoot can be given below:
1. At first, we need to keep the subject in focus and look for symmetry on the two sides of the edge if we want to take a decent tabletop photography.
2. If for some reason you can't decide on the symmetry of the product, then we can use grid lines or other symmetric settings from the camera. Most of the time, people use 3 by 3 grid lines in their camera.

3. If we want to work for consumer products, then using professional DSLR cameras with a good lens is mandatory. We have to place the product in the middle of the table and take a straight shot of the cloth.

4. Once you have seen that the lining is good enough, then we have to make sure that the neck and the shoulders are in the right position for the photo to be taken.
Please do keep in mind that we need to keep the photos as much as possible and they have to be of different genders. We have to think that the clothes are well fit for the model and as a result, the placing should be frontal. Depending on the gender of the type of person, we have to make sure that the photos represent the perfect shape of both genders.
We can use any type of clothing product if we can use this flat photography technique. This is very simple to make, use and put down, as well as really budget friendly.
Tips for Making Clothing Pictures more Natural:
After finishing the shooting of our lot, then it is time for us to make them look a lot natural. We have to keep in mind and make sure that the clothes have been positioned in such a way that it looks like they have been directly imported from the manufacture. It is really important to make sure that the products are all in the middle of the frame and they are well aligned.
Because these methods and procedures are a lot more direct and basic, hence we need external services like ghost mannequin editing services.
Clothing Product Photo Editing:
Thanks to ghost mannequin photo editing services, the process has become a lot more simplified and we can now create incredible clothing photos. If we choose flat line photography, then we have to do a lot of post-processing for images. However, whether we take photos with or without a mannequin for clothing photography, we definitely need experience in image post-processing.
Editing to Reduce Wrinkles:
In the end, taking pictures in the flat lay process isn't the ultimate or the final solution for this. Mostly, the reason is that the angle of the photos, color, picture size, etc. has different parameters that can mix with wrinkles and finally ruin the photo. However, with the help of editing companies like ourselves, it is possible to make the pictures more attractive and eye-catching.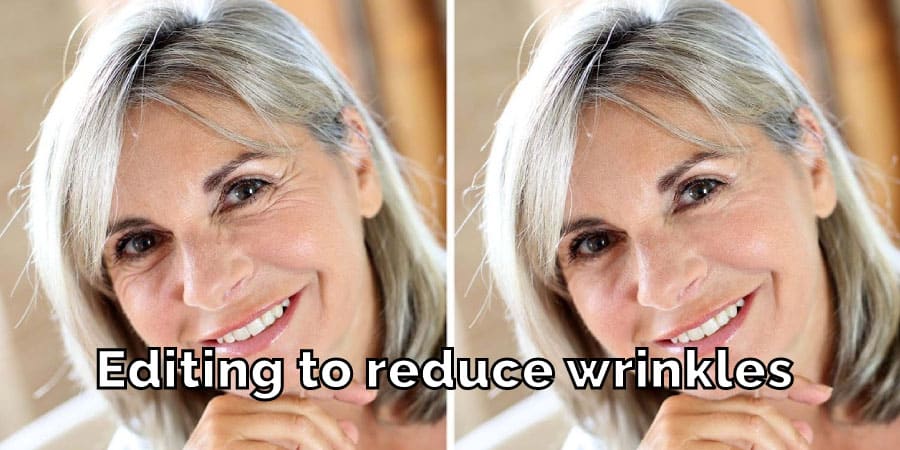 FAQ's
How do you display a shirt without a mannequin?
There are a couple of ways by which we can display shirts without a mannequin. For example, we can use Flexible Rod Forms, Racks if we want to display them physically. However, we can also use Ghost Mannequin Services that can edit the photos in the post-processing and help you get the best out of the shirts.
How do you take pictures of clothes for selling?
If you want to take pictures of clothes for selling photos, then you have to make sure that the clothes are taken at the right angle and there are a few different angles that can be used. For example, you have to take pictures from the front, back, and also it would be great if there is a separate photo of the cloth's material from a close-up shot.
Conclusion:
It is really important for a new business where the owners want to sell its apparels through the Internet and one of the easiest ways to do that is to take Ghost Mannequin Photos. This service has become really easy and hence, it has become widespread. If you want to make your business grow and start earning the sweet profit, you have to make sure that the product is taken with good care and you are guaranteed to get the best result within a short time.