Introduction
All the images that we see on the internet have been edited in some way or the other. Photoshop has long been regarded as a tool for highly skilled professionals in print and digital media. Today, we'll show you a secret way to see through a white shirt in this article.
Photoshop provides us with a variety of tools and possibilities, including the ability to see through clothing. You can bring out the hidden pixels beneath the garments. We can see through clothes as long as there are hidden pixels in the photo. 
In Adobe Photoshop, open your desired image that you wish to see through or you can also use the image that we have used in this content.
Here, we have shared some of the steps which we apply to see through any white clothing. If you're unaware of such ways, then these resources are going to be very useful for you. We have designed the best and easiest way to see through any white shirt or piece of clothing using Photoshop. So, let's get started.
Learn with us how to see through a white shirt using Adobe Photoshop.
Step by Step Process on How to See Through White Shirt
Quick Selection Tool
Step 1:
First, download and open the image in your photoshop, once you are done with that, then you need to select the white shirt or clothing that the person is wearing.
For that purpose, you can either select the quick selection tool or the pen tool. Here we will be showing you both ways. Firstly, let's look at the use of the quick selection tool.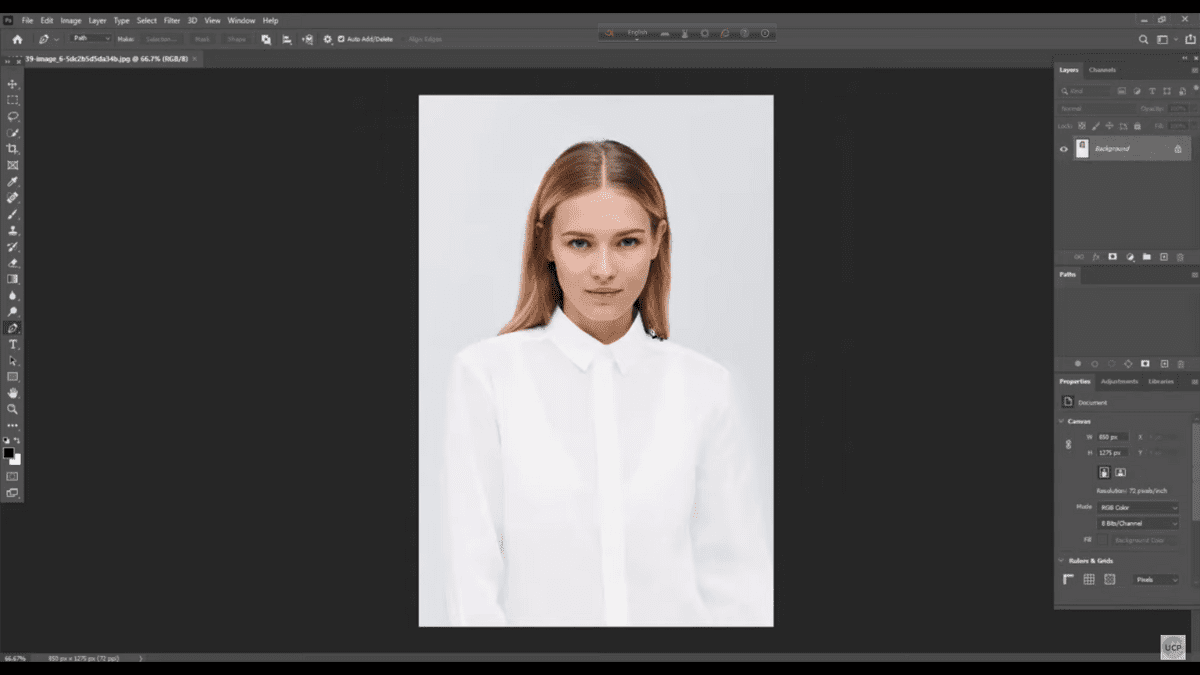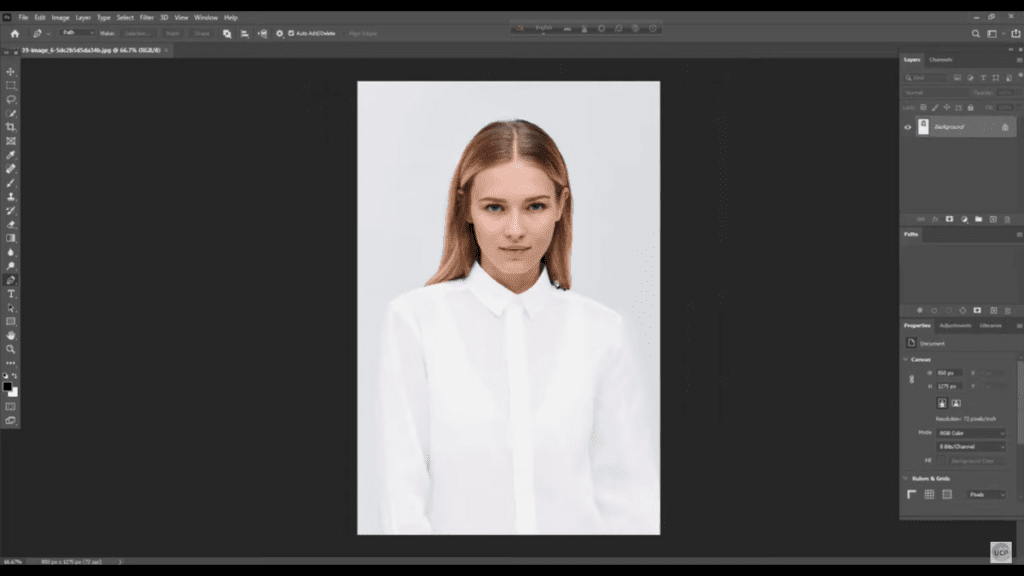 The shortcut to the quick selection tool comes after pressing W. Once the selection has been made, you need to reselect or make a few changes using your mouse.
Step 2:
After you are happy with your selection, press on Q in order to enter the quick mask mode. It allows you to see that your selection is as accurate as possible.
Basically, it makes the whole picture red except your selection part which stays white. Once you are satisfied with your selection, press Q once again to exit the quick mask mode.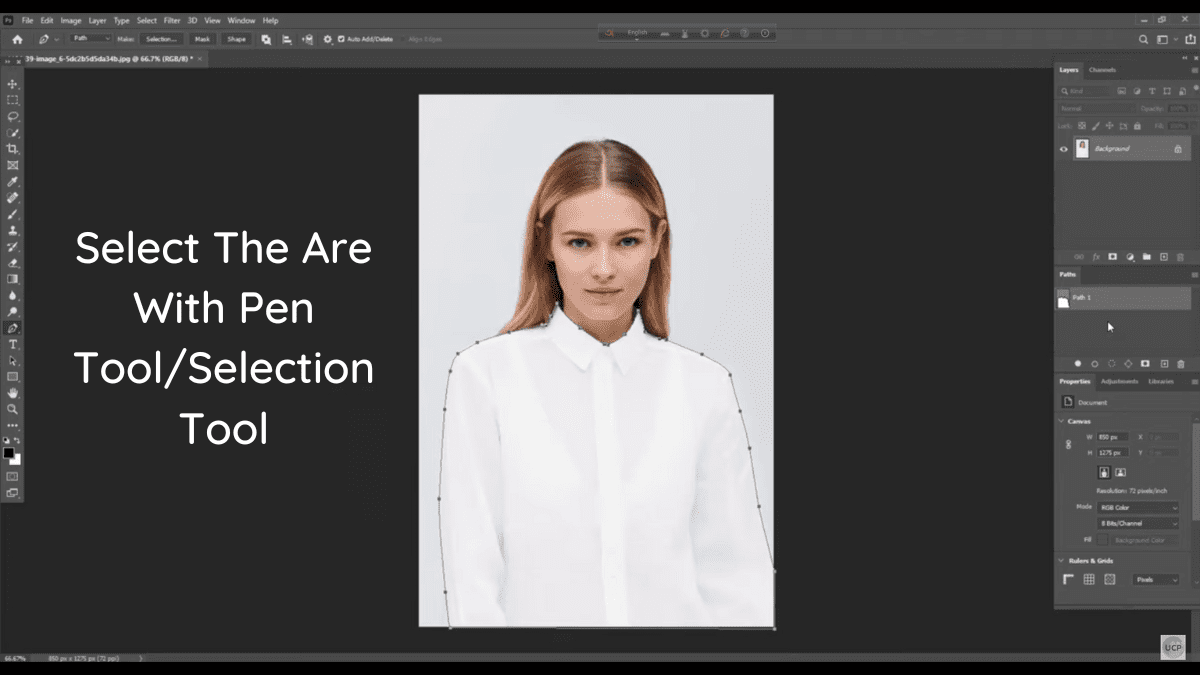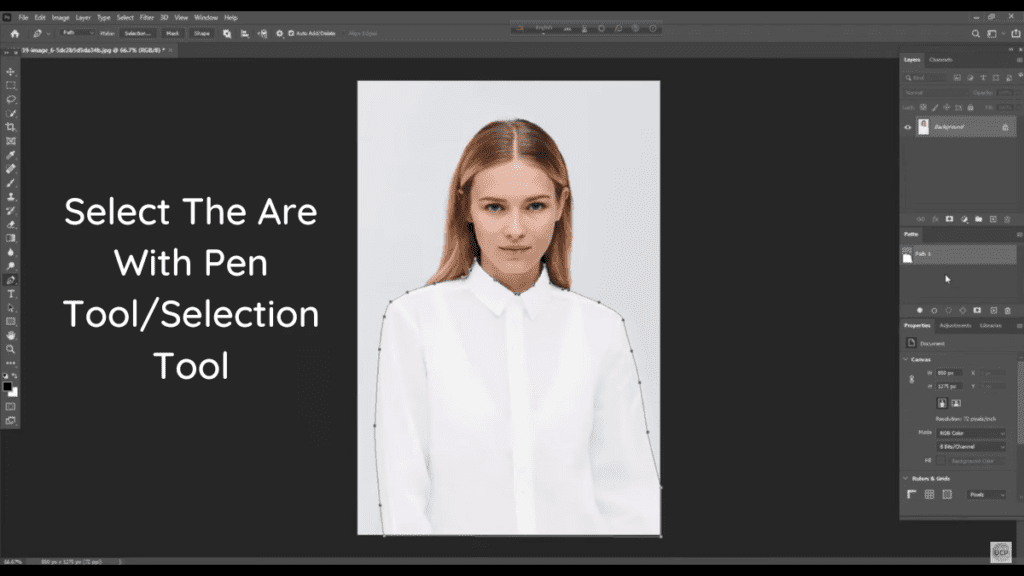 Step 3:
Now you need to duplicate the selection on a new layer and in order to do so, press CTRL+J simultaneously. As soon as your new layer is created, go to the Adjustment layer and choose Levels.
Step 4:
To bring out more pixels for skin, select RGB color and then Red instead of RGB. Change the Slide from the middle and see what happens in the picture.
If the dress is of white color like the one we have used here, then you need to move the slider to the right. However, if the dress is of black color instead, in that case, you need to move the slider to the left side.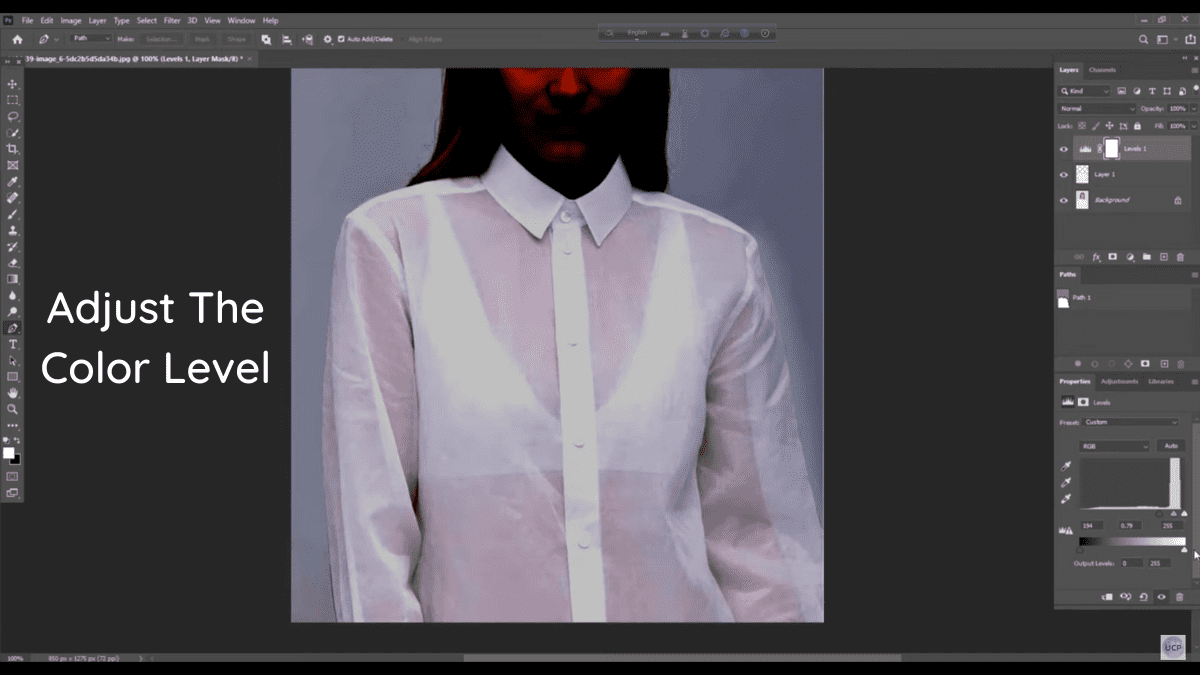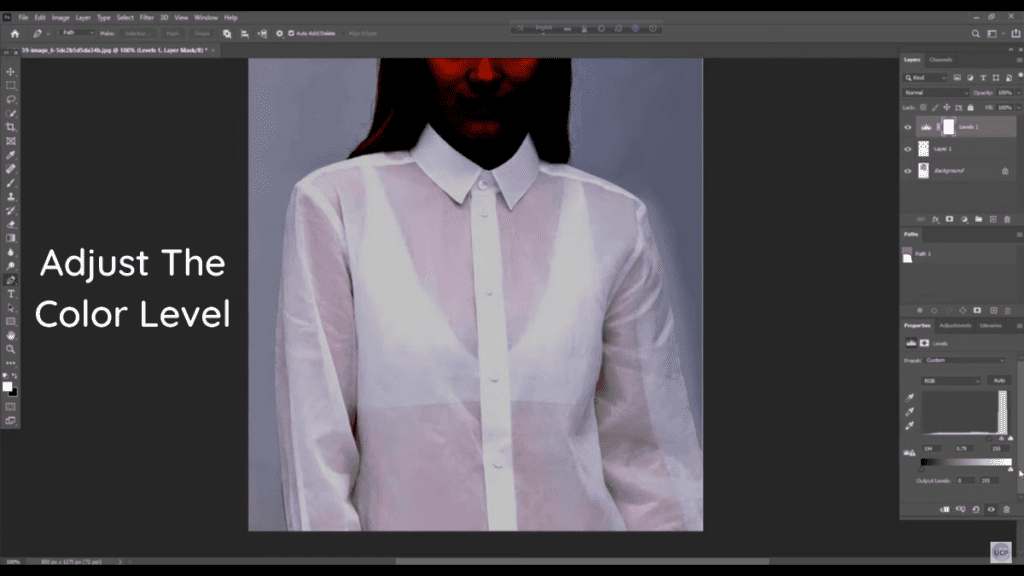 Note: Make sure to click on the square box with a side downward arrow which is located on the left bottom side, it directly affects the adjustment layer with the layer below because then it will only affect the white shirt or the selection you have already made earlier and nothing else around.
Step 5:
As we are working with a white shirt here, we will move the slider to the right and keep on doing it, unless we are happy with the result. Once you do that, you can easily see through the white shirt she is wearing!
Pen Tool
Step 1:
If you are using a pen tool then select it and start drawing a path around the cloth that you want to look through. It could be either the upper or lower body, whatever you wish to see through, make sure you create a perfect path around the edges of the white shirt.
Note: You may erase background using a variety of tools, such as the lasso tool, pen tool, magic wand tool, and so on. However, the Pen tool provides the most non-disruptive and high-quality pixel separation and that's why we will be using it here in this tutorial.
Step 2:
When you're finished with the whole path creation process, simply press Ctrl + Enter to choose it. Then in the same way create a new layer and similarly go to Adjustment Layer and then click on Levels.
Step 3:
Once you go to levels, then Select Mask and adjust the Density slider and keep on moving the slider right and left, unless you are happy with the results. This is a totally trial and error process where you need to make changes and see yourself every time if that works for you or not.
Step 4:
Now move the Feather slider around the hair to change the rough edge to a gentle edge and notice the difference yourself. As you can see, in the image we have used here, the model does not have any hair on the white shirt, that's why we do not need to use the feather slide but if you have such an image then you will need it.
Step 5:
After you are done adjusting the hair, your final image is ready. The white undergarment is clearly seen through the white shirt in this photograph.
If you have attentively read the tutorial above, we believe you already know how to do the task. Now it's your turn. You can try it yourself by downloading the image we have used here or try it on your selected image too.
Frequently Asked Questions
What Does An iPhone Editing Hack Require?
There is no single iPhone editing hack, although using third-party apps like Snapseed or VSCO, or editing images on a computer and then syncing them to your iPhone are two common options. Another alternative is to use the built-in editing tools included with your iPhone's Photos app.
How Do I Make A Picture With White Garments Visible?
To modify the color of the garments in a photograph so that they appear white, use an editing application such as Photoshop. To begin with that, you need to open Photoshop and choose the section of the clothing that you wish to modify. 
Then, paint over the specified region with a color that will stand out against the white background of the clothes. You can also modify the picture's brightness and contrast to ensure that the new color is seen.
Is There an App for Seeing Through Clothes?
There isn't a see-through clothing app, but there are a few options for seeing-through clothing. One option is to utilize the X-Ray Vision app. This app uses your phone's camera to see through your clothes.
Conclusion
For people who deal with photo editing, I think it's mandatory to know all the nooks and crannies of adobe photoshop. Once you start working on different types of editing work, then you might also need to know how to see through white shirts using a few basic Photoshop tools.
If you liked our blog, be sure to read our previous posts where we covered everything about photo editing services. If you have any questions, please leave any useful suggestions in the comment box. We hope to see you again in the near future.
Read Also: How to Swap Eyes in Photoshop