Introduction
It is indeed true that Polaroid Pictures are really charming and they are loved by all. The photos have a unique square form that attracts a lot of people and also gives off a vintage look and feel to everyone who looks at them. With an addition to that, Polaroid cameras are also instant cameras that can capture and physically form the memory that you want to keep with you till the end of time.
However, there is a catch! When you are using instant camera, you won't be able to edit the photos after you have taken them. As a result, we need to try other techniques and methods that are out there so that we can edit the image. Here, we are going to give you a detailed article that will give you an image on how to fix a dark Polaroid picture.
Besides this, we are also going to give you useful tricks on taking the best pictures using the instant camera that you have with you in your possession. We are hoping that by this article you will know that how to fix dark Polaroid picture.
How to fix a Dark Polaroid Picture
Since the originals that Polaroid produces are all negatives. Hence, making Polaroid's bigger isn't that easy. Also, in fact, once upon a time, it was almost an impossible thing to do. However, thanks to the help of modern technology, are can do a lot of things with Polaroid's that can keep up with our likings and also satisfy everyone. Here are a few steps on how to fix a dark Polaroid picture to your liking:
Step Number 1: Checking if You Can Brighten the Picture
It is seen that most Polaroid pictures can be fixed or edited so that you can brighten them in the long run. However, if for some reason, the original picture is already pitching black, then we are sorry to say that it won't be possible to get back the details from the image.
If you try to brighten an image that is pitching black, you will only able to see noise and they don't look good at all. So, we have to keep in mind about the post processing too if we want to make a good editing in the future.
Step Number 2: Scanning the Image that you have taken
• Using a Regular Flatbed Scanner:
The easiest way by which you can easily scan and then digitally copy the image to your PC is through a flatbed scanner. Since the images are a lot smaller in size compared to the normal images, hence you can easily scan a couple to several images for scanning so that you can save time.
However, you should definitely make sure that your images don't overlap because that will definitely cause your scanner to only scan the top layer of the image After that, you need to review the software settings of your scanner and set the resolution to at least 600 PPI or if you can give more, it would be better.
At last, you have to scan your images and save them in TIFF format. This format will definitely help you prevent the images from losing quality after you have saved and edited them.
• Using a Camera (Mirror Less Would Be Better) With a Macro Lens
This is a method that is going to take a lot more efforts but sometimes produces a lot of high-quality, hi-resolution images if you compare them with regular flatbed scanners. After using your mirror less camera with a maximum amount of exposure, you have to take a photo of the Polaroid image that you want to save. After you have taken the picture, save that as RAW format and this will make sure that the camera will save all the data that is captured by the sensor in that given shot.
Step Number 3: Saving and Opening the Images on Your Computer
After you have got the images as RAW format and also scanned it in your computer, you will have to open the image and start adjusting the exposure of your digital image. For this, you need to open the file of the image on your computer and use any photo editing software that you like.
There are thousands of editing software that you can use here and among them, Adobe Photoshop, Picasa, Pixel, Gimp are all famous. To start working on your images, you need to first crop the images so that you will have only one image to start working on a single image at a time. We then have to save all the files there in TIFF format.
Step Number 4: Editing and Brightening Your Image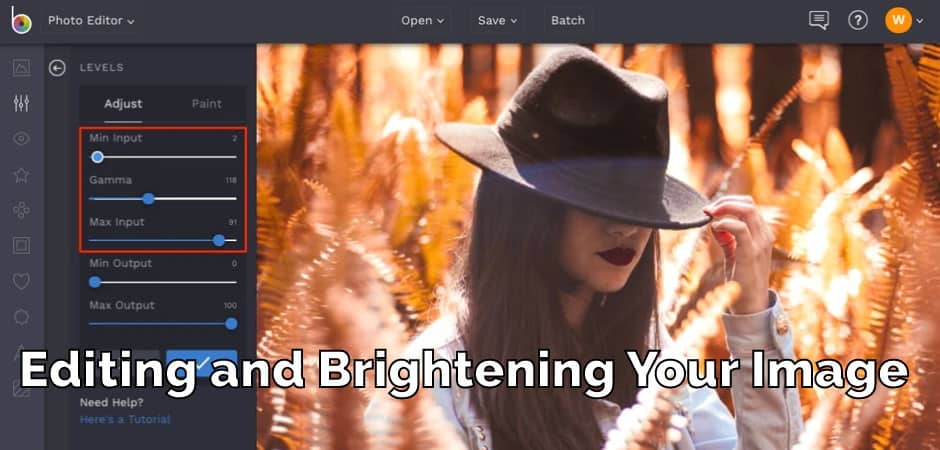 Now that you have cropped and started working on a single image, you then have to start working and adjusting on the exposure of your digital image. After you have imported the images in your Adjustments tab in Adobe Photoshop, you then have to select the "Brightness/Contrast" slider and start your editing according to the needs and usage.
After you have started dragging the pointer tab, you will see the real-time change and then will also be able to view your change in the screen. If you are following our steps so far, you are almost there to answering your question on how to fix a dark Polaroid picture.
Step Number 5: Adjusting the Level of the Image
The next stage of your work is working and adjusting on the level slider. This level is mostly used so that it will give your image dark shadows with bright highlights. As a result, it will definitely make your images look cleaner and more appealing. You will have to look for "Auto levels" from your settings tab and you are going to find it in your adjustments tab.
This will give you an auto-setting where the software is going to guess and give you the best settings for your image. If you aren't satisfied with the results that you see here, you can definitely manually adjust the levels of the image according to your liking.
Step Number 6: Adjusting the Color Balance Settings From Your Software
The next step that you are going to work on is about color correction. This is a powerful tool that is going to help you a lot in your workflow in any type of photo editing. Most Polaroid's usually tend to become yellowish or greenish over time and this might change the color balance that the original picture has. Thanks to modern software technologies, we can also do that easily by clicking on "Auto Color", which can also be found under the Adjustments tab.
If you think that you didn't like the color that your software provided or your software doesn't have that option available, you will need to still od it manually like the previous one. By selecting the "Curves" or "Color Balance" option, you can reduce the yellow or the green tint that is available in your photo.
Step Number 7: Adjusting the Sharpness of Your Image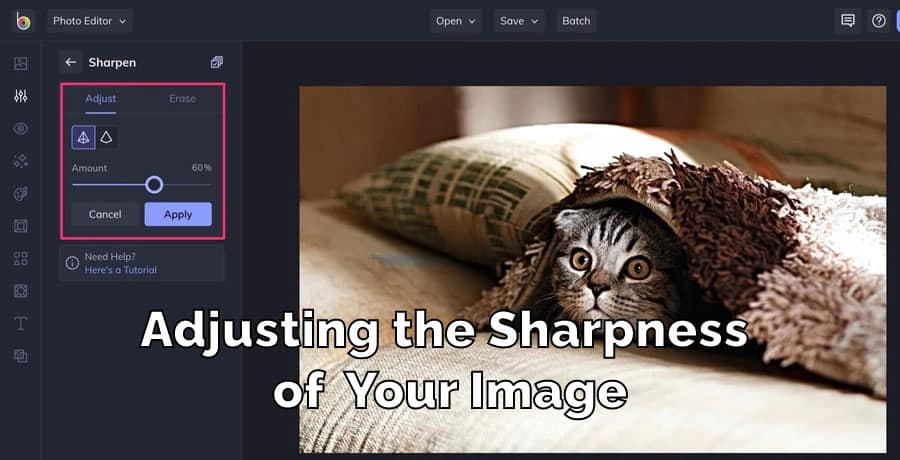 By adjusting the sharpness of your image, you will have fine details in your photo, which you will definitely appreciate in the long run. You should at first check if your Adobe Photoshop has "Unsharp Mask" option and then, you need to click on the settings. This setting comes with an image preview, which will help you see the differences and the before and after settings of your image easily.
Step Number 8: Resizing and Saving Your Image That You Have Worked on
This is the last stage of your image and after this one; you will be easily able to learn how to fix a dark Polaroid picture. To do this, you need to first make sure that the image that you edited on has met the standard formats of your images, which will definitely come in handy in the long run. We have to keep in mind that Polaroid prints come in mostly square shape; hence you need to adjust the height and width of your image.
Before you have finally done your work and started saving, you have to make sure that the resolution of the image is 300 PPI for printing. This will make sure that the image that you have worked on has the best quality after you have printed it. Also, if you are working on the web, please do make sure that the picture has 72 PPI.
FAQ
How Do You Revive a Polaroid Picture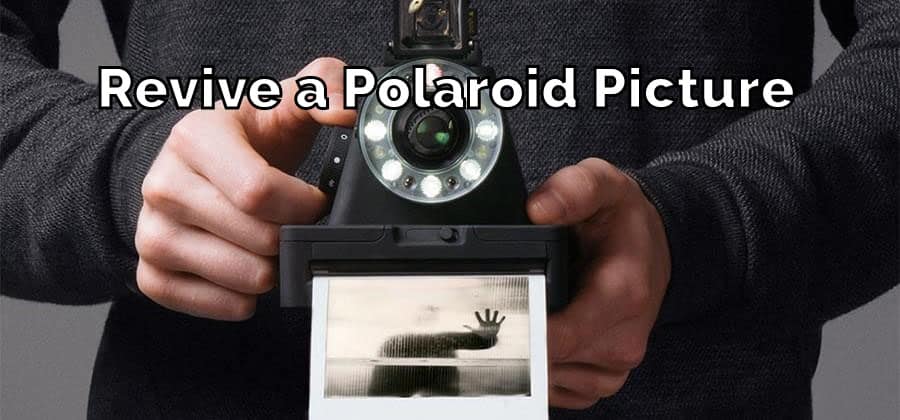 There are a lot of shops that restores Polaroid picture and if you find in your local area, then you will surely get one. If you for some reason can't find the required shop that does this, you can definitely use different software that you can take help from and get your pictures fixed.
Does Polaroid Film Go Bad
Yes! Polaroid film does go bad over time and in fact, most of the time, the films turn yellowish or greenish as time goes on. As a result of that, it is better to take the picture and upload it digitally so that you can make the best use of your Polaroid films.
What to Do if You're Polaroid Comes Out Dark
If your Polaroid does come bad and for some reason, it turns out darker than usual, and then you can definitely use different editing software to edit and then fix it. You can definitely use any editing tools that will help you edit and change the color level and fix the darkening of the images.
Conclusion
If you are working with Polaroid cameras, you should definitely know by now that you will need photography skills. You need to first make sure that you have sufficient light and the setting of exposure is using the correct setting. This will definitely help you get a higher chance of taking a good photo which has dark shadows with bright highlights.
If you take good photos in the first place, then you will definitely have easy time while editing and fixing dark parts from your Polaroid's. If you by any chance, did a mistake and the color came out black, then you don't have to worry about that.
If you followed our article so far, then you already know how to fix a dark Polaroid picture. If you liked our article, then please do take a look at our articles that cover a wide variety of instruction or steps for doing a lot of things related to photography and editing. We wish you the very best and hope to see you soon.
Read Also: How to Trace on Procreate